Remove the LOM adapter
Use this information to remove the LOM adapter.
To remove the LOM adapter, complete the following steps:
Watch the procedure
A video of this procedure is available at YouTube.
Figure 1.

LOM adapter removal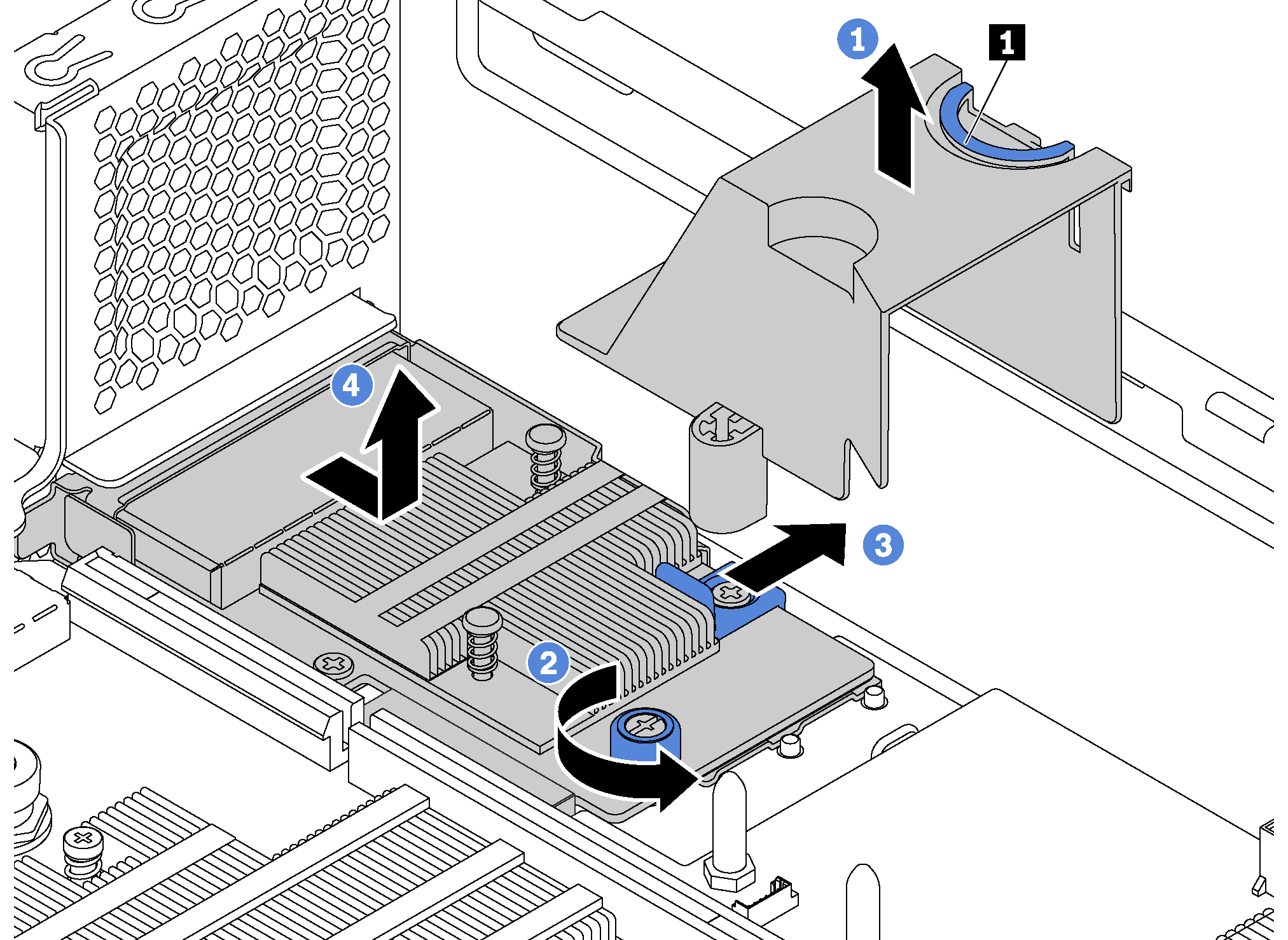 Remove the LOM-adapter air baffle by pinching the tab 1 and then lifting the air baffle out of the server.

Loosen the thumbscrew that secures the LOM adapter.

Push the LOM adapter out of the connector on the system board.

Lift the LOM adapter off the server as shown.
If you are instructed to return the old LOM adapter, follow all of the packaging instructions and use any packaging materials that are provided.