Install the door
Follow the instructions in this section to install the cabinet door.
About this task
Note
For safety, this task must be done by two people.
Align the door to the frame hinges, and push the shafts in to secure the door to the frame.
Figure 1.

Installing the door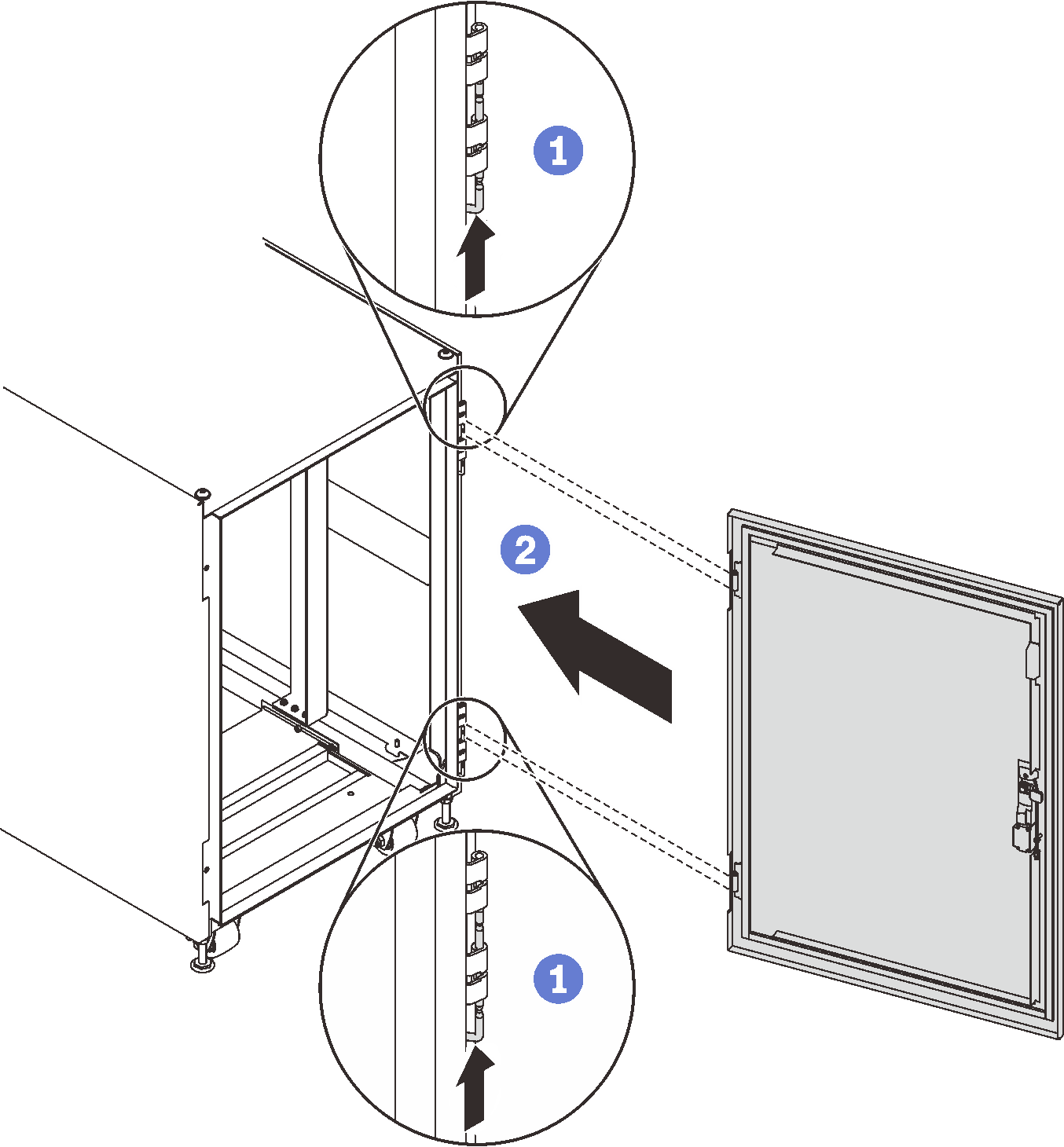 After this task is completed
Close the cabinet door, and turn the door handle counterclockwise to secure it.

Figure 2.

Closing the cabinet door

If necessary, insert the key and turn it counterclockwise to lock the door.