Door position monitor device replacement
See this section for replacement of the door position monitor device.
Note
This component is a Third Party Option parts. Not with standing anything to the contrary, third party options are excluded from Lenovo Statement of Limited Warranty. See Knowledge Base & Guides for details.
Some cabinets might come with the following devices:
Figure 1.

Door position monitor devices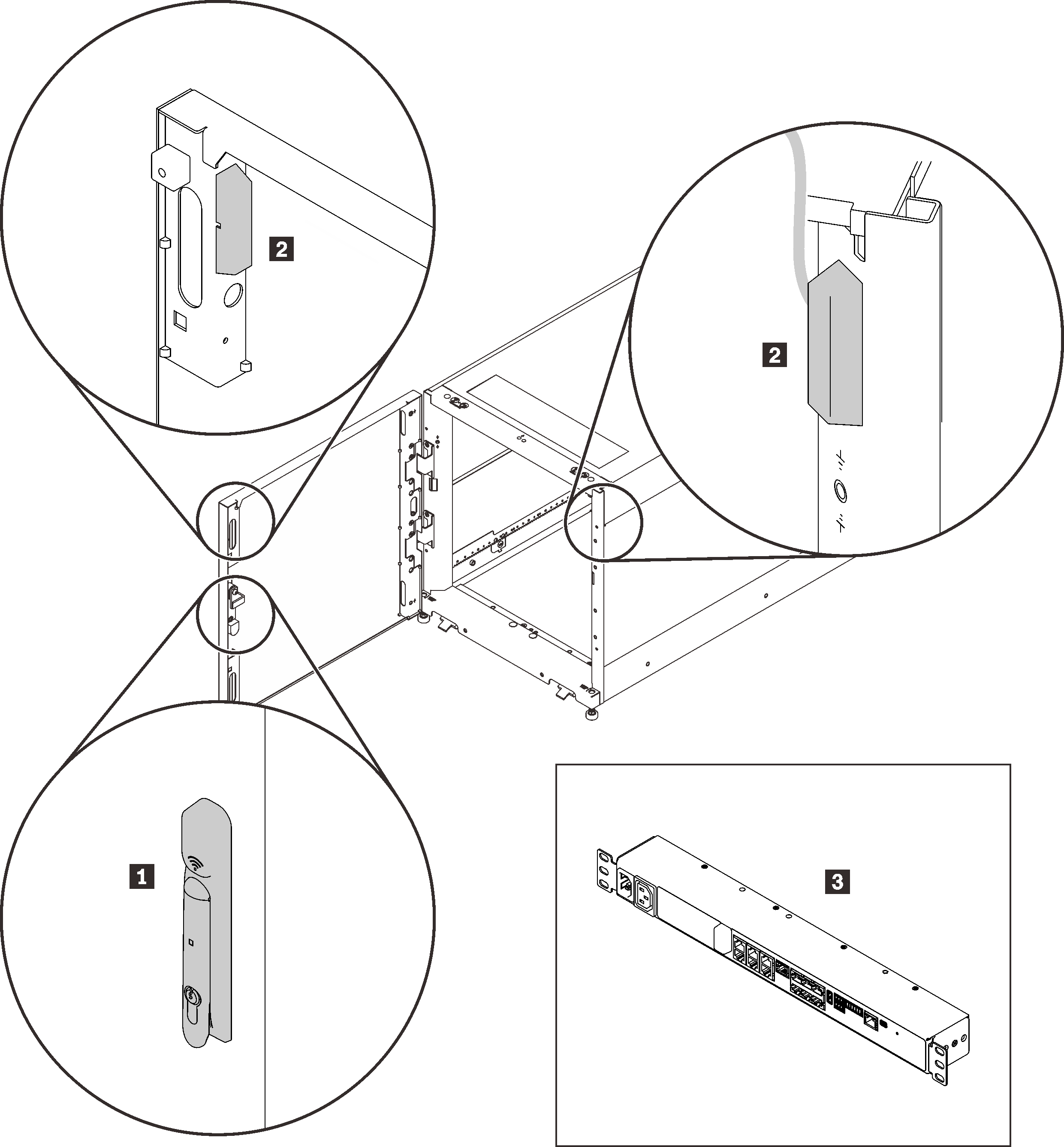 1 Electronics lock
2 Door position monitor magnet and switch
3 Environmental monitoring appliance
In this case, contact the following for technical support and service with these devices.
Download the latest version of the User Guide from the applicable product page of https://www.apc.com. To find a product page, enter the part number (NBRK0250) into the search field. You can also find the documentation on https://www.se.com: enter the part number in the search field, and select Documents and Software under Product information.