Remove a rack latch
Use this information to remove a rack latch.
Before removing a rack latch, if the server is installed in a rack, remove the server from the rack and place it on a stable work surface.
To remove a rack latch, complete the following steps:
Figure 1.

Rack latch removal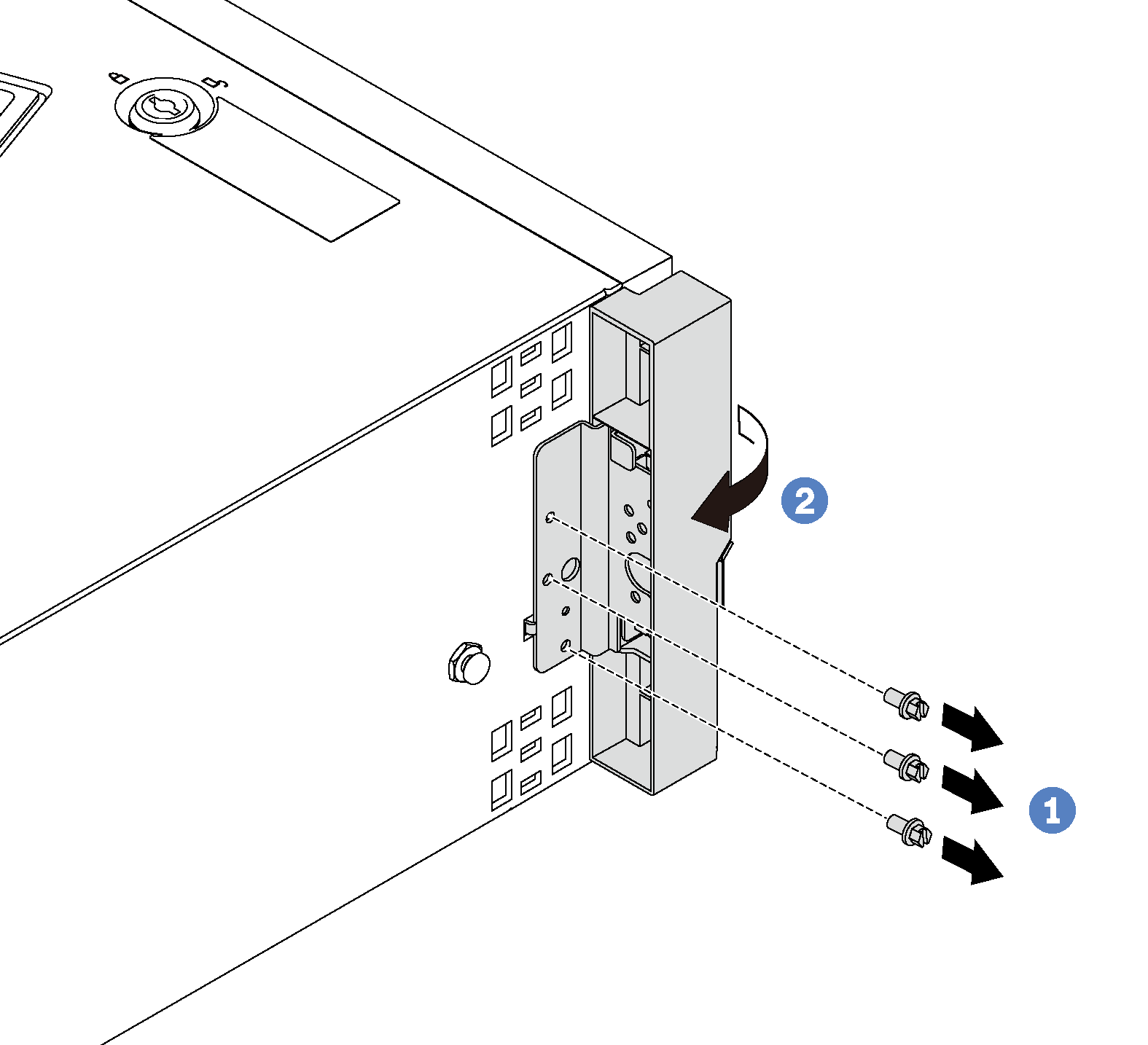 Remove the screws that secure the rack latch.

Pivot the rack latch as shown until the rack latch is disengaged from the chassis. Then, remove the rack latch from the chassis.
If you are instructed to return the old rack latch, follow all packaging instructions and use any packaging materials that are provided.