ThinkSystem ST650 V2 (7Z74, 7Z75)
The ThinkSystem ST650 V2 server (7Z74 and 7Z75) is a 4U tower server designed for performance and expansion for various IT workloads. With the modular design, the server is flexible to be customized for maximum storage capacity or high storage density with selectable input/output options and tiered system management.
Note
In Chinese Mainland, the
ThinkSystem ST650 V2

model name is not used. Instead, it is branded as the ThinkSystem ST658 V2.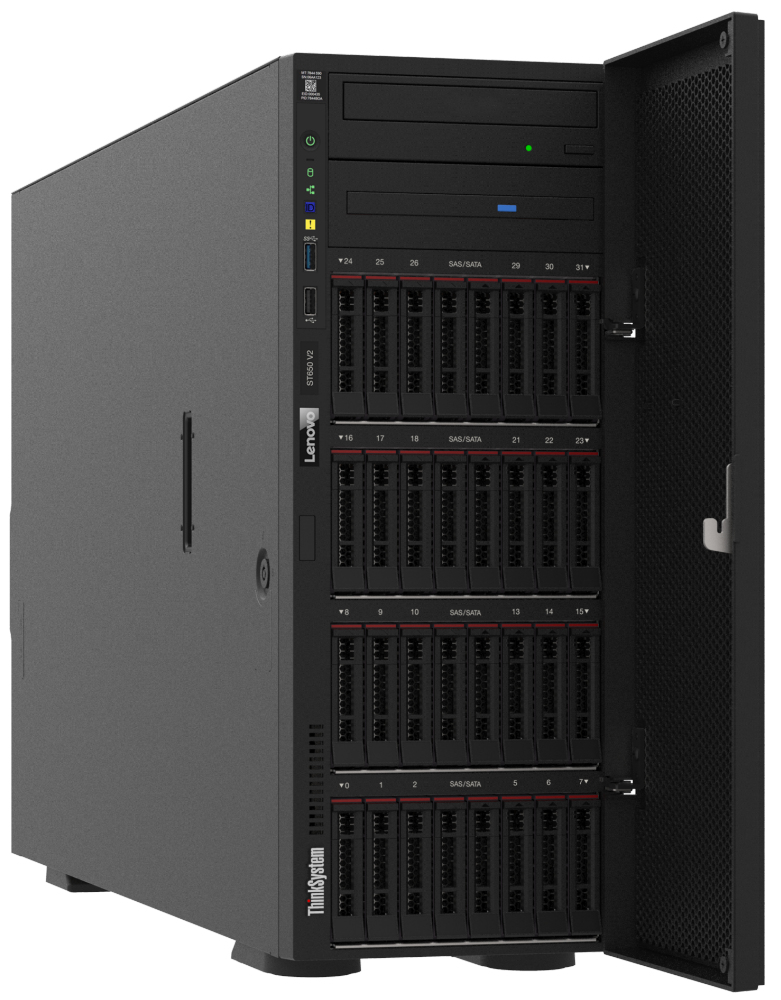 Give feedback