Backup and Restore
Configurations are automatically saved when they are set or modified. You can back up or restore the configurations to or from a local device.
If a storage device is inserted and detected, it can be used for
SMM2
to preserve and migrate SEL and user configurations.
SMM2
only keeps the latest configuration file in the storage device for backup and restore.
Figure 1.

SMM2

Backup and Restore Configuration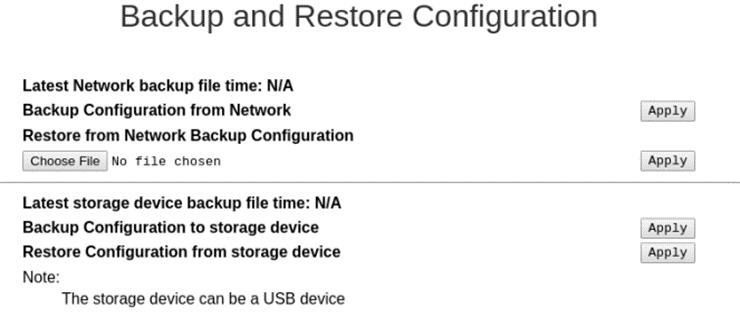 Backup: Allows users to back up SEL and the following enclosure configurations to a local device or USB storage device.

Power supply redundancy policy

Oversubscription mode

Zero output

Enclosure capping/saving or compute node capping/saving

Acoustic mode setting

Power restore policy

The settings in the configuration tabs

Restore: Allows users to restore and apply the configurations stored in a local device or USB storage device to SMM2.