Remove a PCIe adapter
Use this information to remove a PCIe adapter.
Note
Depending on the specific type, your PCIe adapter might look different from the illustration in this topic.

Use any documentation that comes with the PCIe adapter and follow those instructions in addition to the instructions in this topic.
To remove a PCIe adapter, complete the following steps:
Watch the procedure
A video of this procedure is available at YouTube
Grasp the PCIe adapter by its edges and carefully pull it out of the PCIe slot.
Figure 1.

PCIe adapter removal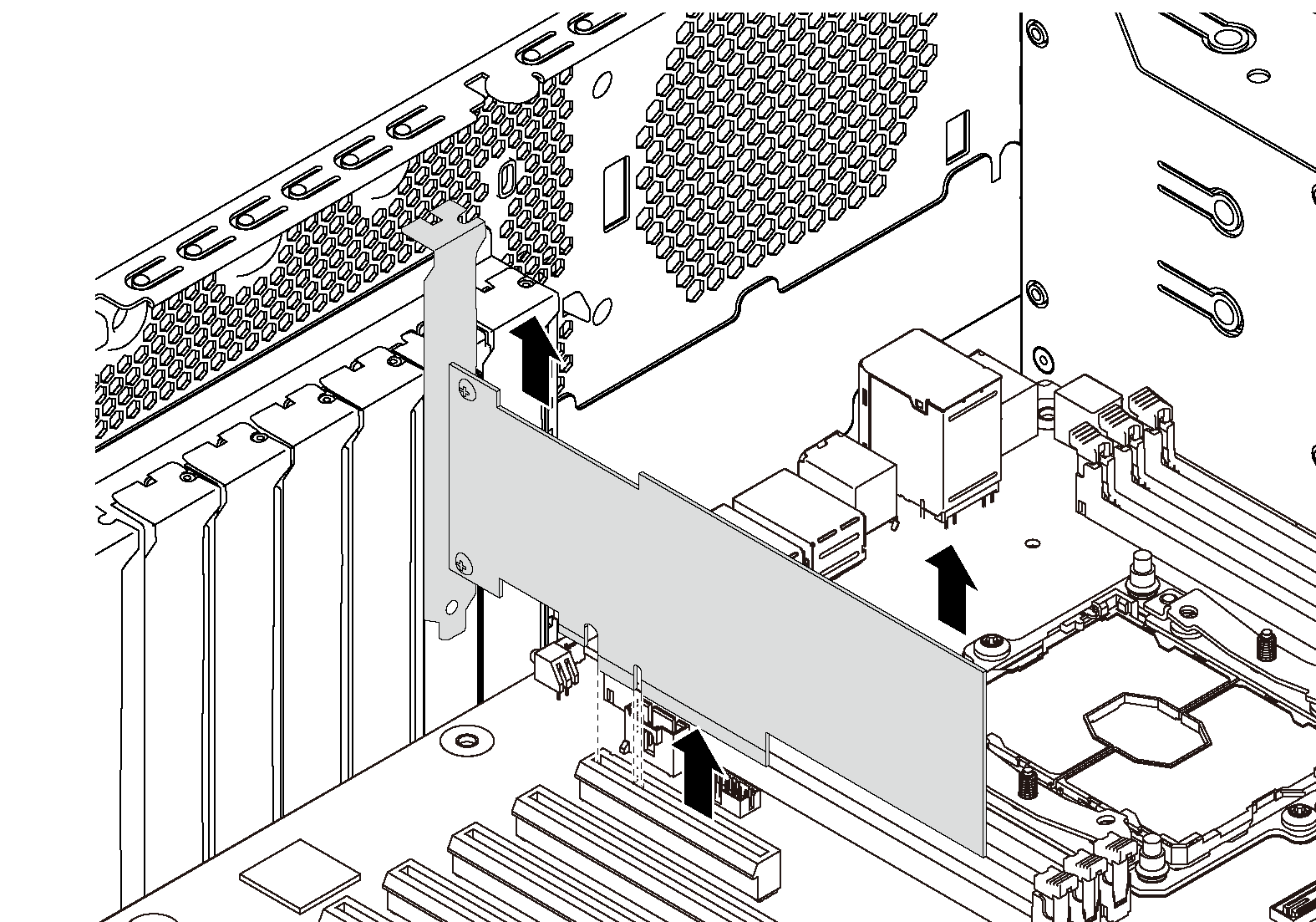 Note
The PCIe adapter might fit tightly into the PCIe slot. If necessary, alternatively move each side of the PCIe adapter a small and equal amount until it is removed from the slot.
After removing the PCIe adapter:
Install a new PCIe adapter to replace the old one. See Install a PCIe adapter. Otherwise, install the bracket for the PCIe slot to cover the place.

If you are instructed to return the old PCIe adapter, follow all packaging instructions and use any packaging materials that are provided.