System-board switches
The following illustration shows the location and description of the switches.
Important
If there is a clear protective sticker on the switch blocks, you must remove and discard it to access the switches.
Any system-board switch or jumper block that is not shown in the illustrations in this document are reserved.
Figure 1.

Location of the switches on the system board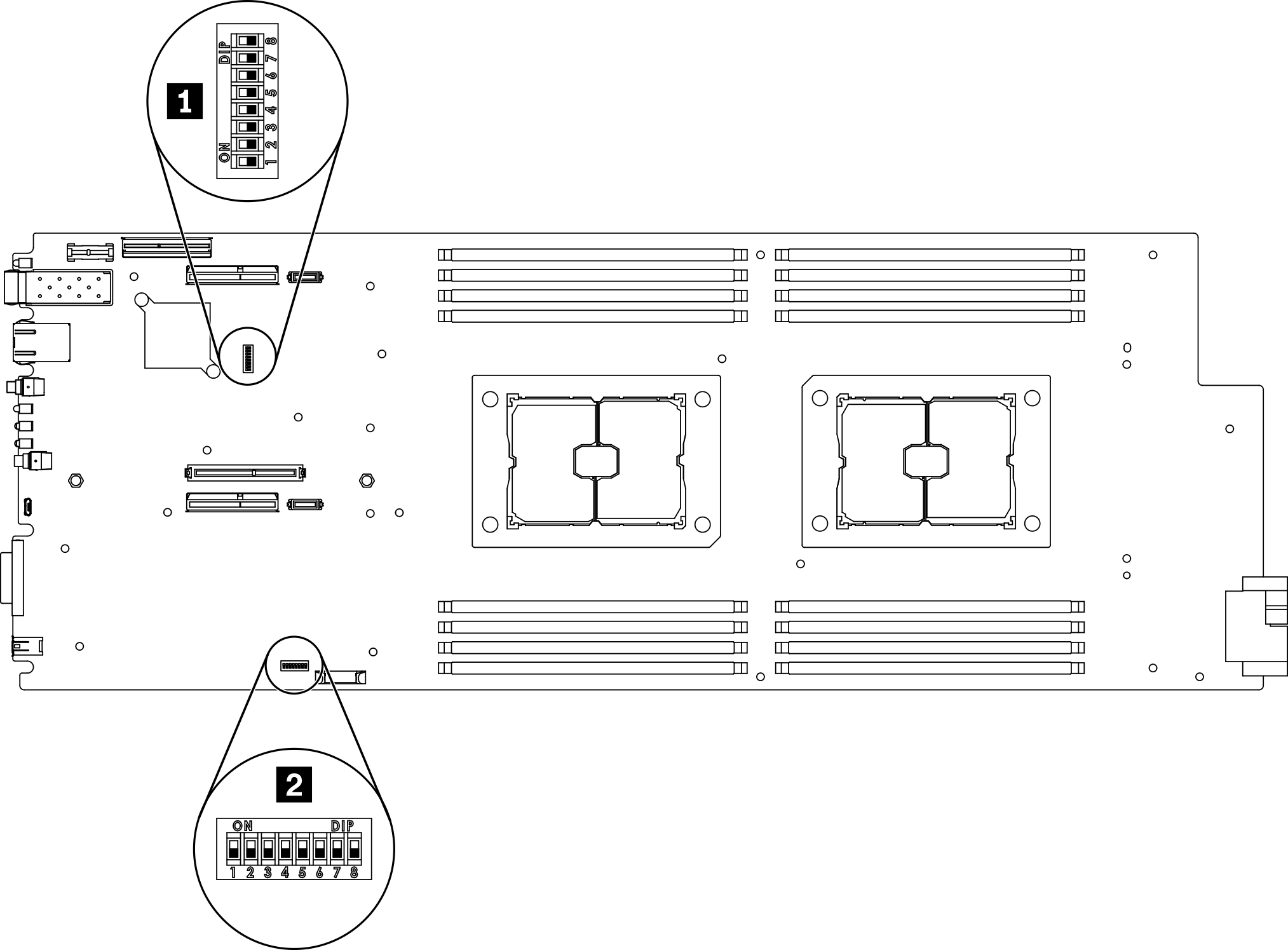 The following table describes the switches on the system board:
Table 1.

Switch definition
Switch block
Switch
Switch name
Usage description
Open
Close
1 SW2
4
Password override jumper
Overrides the power-on password
Normal (default)
7

Lenovo XClarity Controller

force update
Enables

Lenovo XClarity Controller

force update
Normal (default)
2 SW3
3
CMOS clear jumper
Clears the real-time clock (RTC) registry
Normal (default)