Remove the FPC
Use this information to remove the FPC.
S002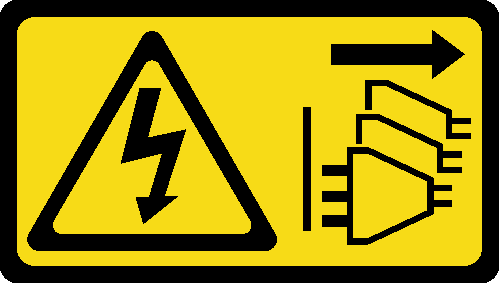 CAUTION
The power-control button on the device and the power switch on the power supply do not turn off the electrical current supplied to the device. The device also might have more than one power cord. To remove all electrical current from the device, ensure that all power cords are disconnected from the power source.
S038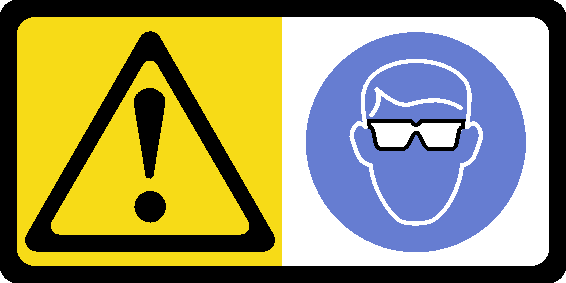 CAUTION
Eye protection should be worn for this procedure.
Before you remove the FPC:
Read the Installation Guidelines to ensure that you work safely.

Remove EMC shields.

Figure 1.

Upper EMC shield removal

Figure 2.

Lower left EMC shield removal

If you want to migrate current enclosure settings and the enclosure midplane VPD onto the new FPC, make sure you have done the following:

You had performed FPC settings backup, the enlcosure VPD backup, and the midplane VPD backup procedures.

Keep the old USB key which is removed from the FPC and install it onto the new FPC.
Complete the following steps to remove the FPC.
Rotate the latch and slide the

FPC

card module out of the support bracket.

Figure 3.

FPC

card module removal

Press release tabs and slide the support bracket out of the enclosure.

Figure 4.

Support bracket removal
If you are instructed to return the component or optional device, follow all packaging instructions, and use any packaging materials for shipping that are supplied to you.