External diagnostics handset
The external diagnostics handset is an external device that can be connected to the server with a cable, and it allows quick access to system information such as errors, system status, firmware, network, and health information.
Note
The external diagnostics handset is an optional part that needs to be purchased separately.
Location of the external diagnostics handset​
Location
Description

The external LCD diagnostics handset is connected to the server with an external cable.

1 External LCD diagnostics handset
2 Magnetic bottom

With this component, the diagnostic handset can be attached to the top or side of the rack with hands spared for service tasks.

3 External diagnostics connector

This connector is located on the front of the server and is used to connect an external LCD diagnostics handset.
Note
Pay attention to the following steps when unplugging the external handset: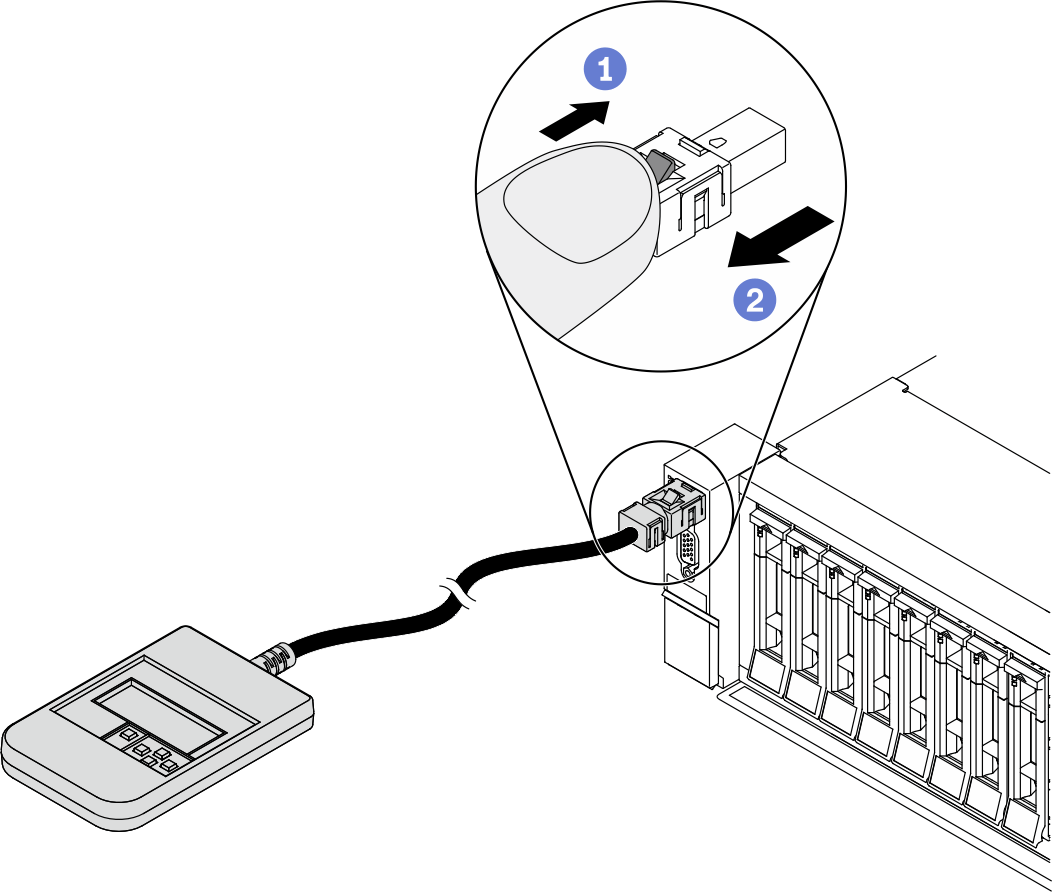 Step 1. Press the plastic clip on the plug in the shown direction.
Step 2. Gently pull out the cable from the connector while keeping the clip pressed down.
Diagnostics panel overview​
The diagnostics device consists of an LCD display and 5 navigation buttons.





1 LCD display
2 Scroll buttons (up/down/left/right)

Press the scroll buttons to locate and select system information.

3 Select button

Press the select button to select from the options in the menu.
Options flow diagram​
The LCD diagnostics panel/handset shows various system information. Navigate through the options with the scroll keys.
Depending on the model, the options and entries on the LCD display might be different.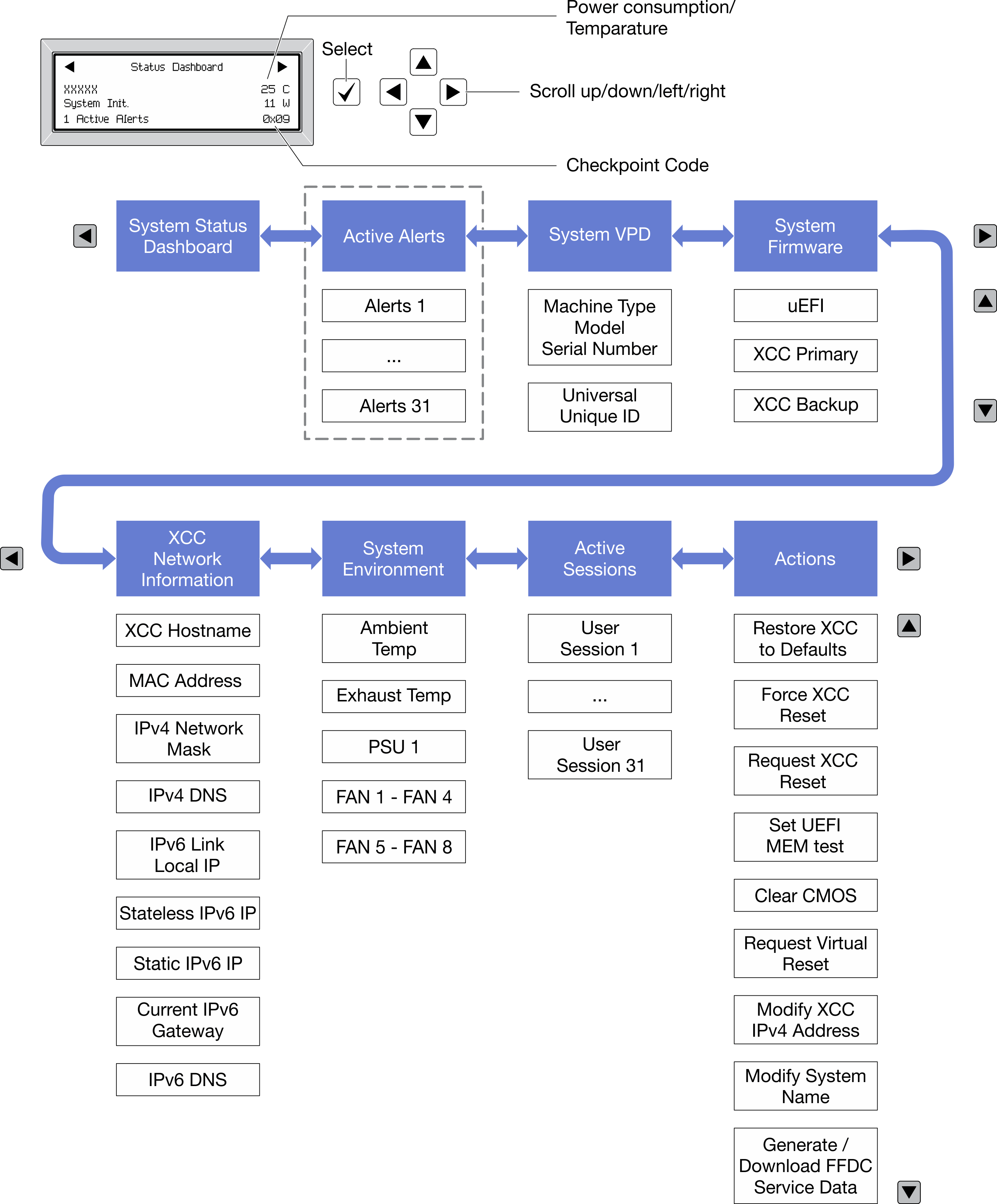 Give feedback