Server components
Use the information in this section to learn about each of the components associated with your server.
Important product information​
This section provides information to help you locate the following:
Machine type and model information: When you contact Lenovo for help, the machine type, model, and serial number information help support technicians to identify your server and provide faster service. The model number and serial number are on the ID label. The following illustration shows the location of the ID label containing the machine type, model, and serial number.

FCC ID and IC Certification information: The FCC and IC Certification information is identified by a label located on the edge server as shown in the following illustration.

Figure 1.

Location of the ID label and FCC ID/IC label

Table 1.

ID label and FCC ID/IC label

| | |
| --- | --- |
| 1 ID label (machine type and model information) | 2 FCC ID and IC Certification label |
For a preinstalled wireless module, this label identifies the actual FCC ID and IC certification number for the wireless module installed by Lenovo.
Note
Do not remove or replace a preinstalled wireless module by yourself. For module replacement, you must contact Lenovo service first. Lenovo is not responsible for any damage caused by unauthorized replacement.
Network access tag​
The network access tag can be found on the front of the server. You can pull way the network access tag to paste your own label for recording some information such as the hostname, the system name and the inventory bar code. Please keep the network access tag for future reference.
Figure 2.

Location of the network access tag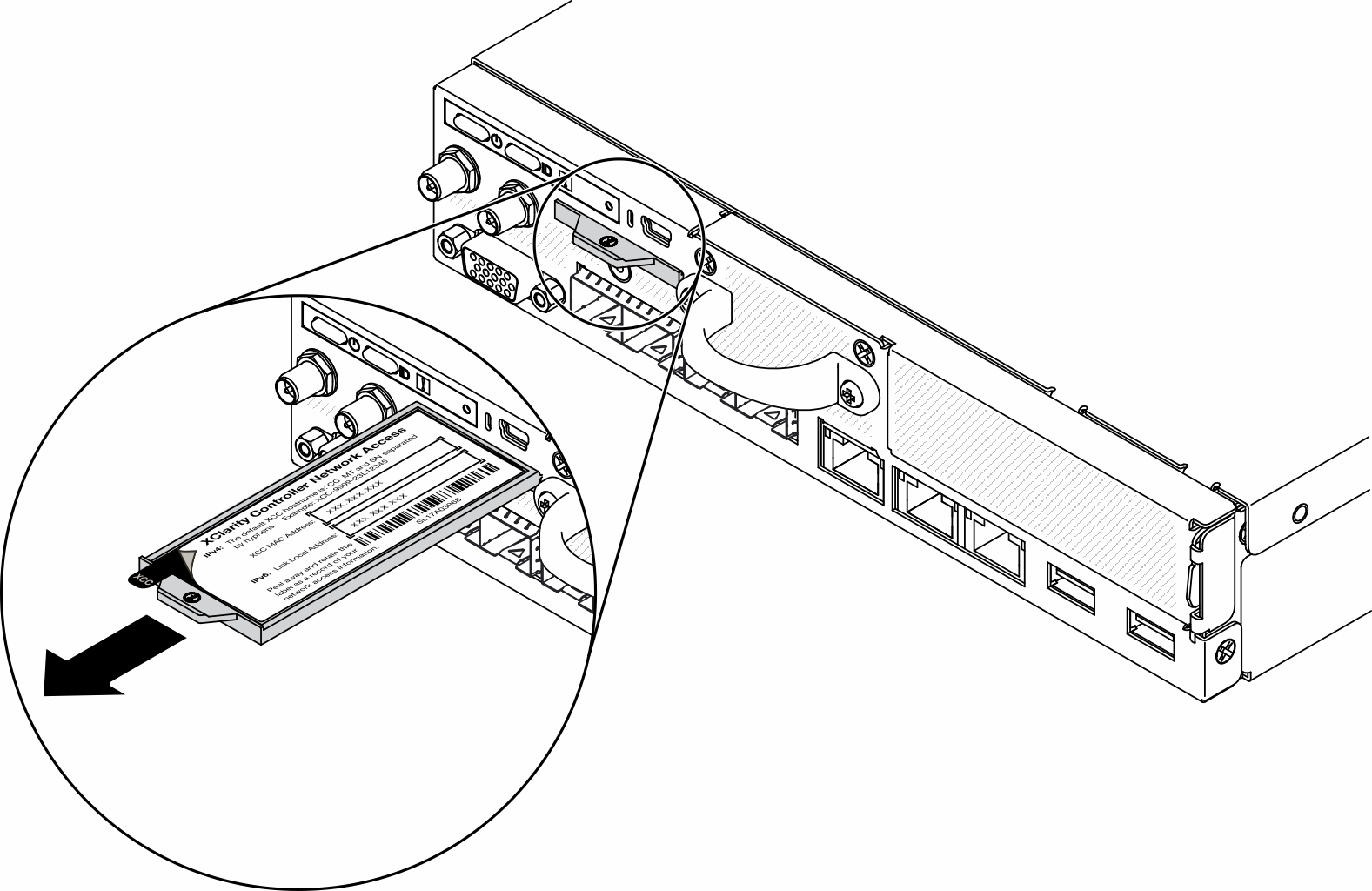 QR code​
In addition, the system Service Card that is located on the top cover of the server, provides a quick reference (QR) code for mobile access to service information. You can scan the QR code with a mobile device using a QR code reader application and get quick access to the Service Information web page. The Service Information web page provides additional information for parts installation and replacement videos, and error codes for server support.
Figure 3.

SE350 QR code

Give feedback