Memory module installation rules and order
Memory modules must be installed in a specific order based on the memory configuration that is implemented in the server.
Note
Make sure to follow the population combinations in this topic. Otherwise, some of the memory modules might not be recognized by the system.
The following memory configurations are available:
DRAM DIMMs
PMEM + DRAM DIMMs (see PMEM rules for the rules and configuration options)
See the following for memory module location and mapping to channel and iMC.
Figure 1.

Memory module locations on the system board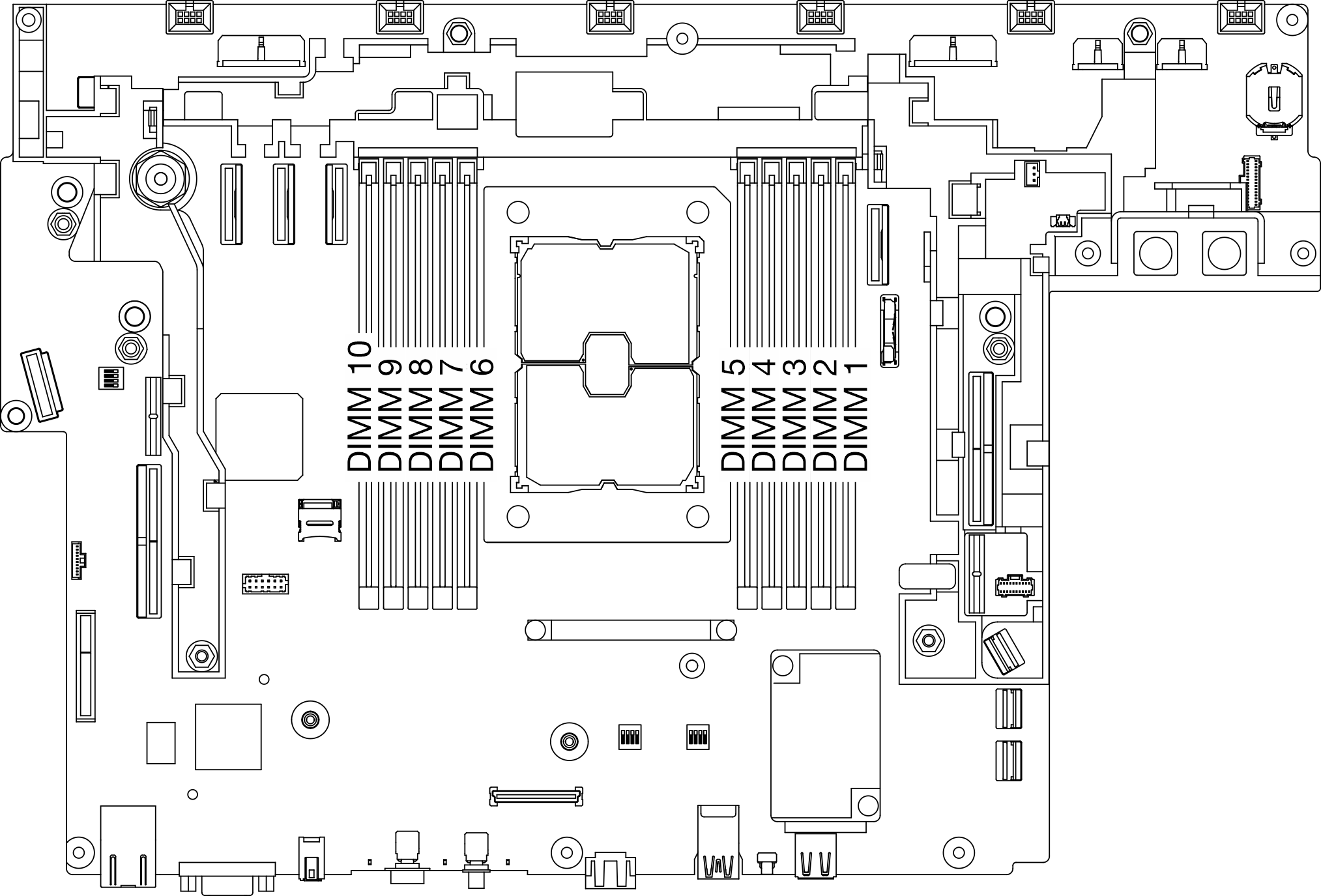 Table 1.

Memory module slot, channel and iMC mapping
Rear
iMC
iMC2
iMC3
Processor
iMC1
iMC0
iMC
Channel
1
0
1
0
0
0
0
1
0
1
Channel
Slot
10
9
8
7
6
5
4
3
2
1
Slot
Front