Install the system board
Use this information to install the system board.
Before installing the system board, touch the static-protective package that contains the new system board to any unpainted surface on the outside of the server. Then, take the new system board out of the package and place it on a static-protective surface.
To install the system board, complete the following steps:
Watch the procedure
A video of this procedure is available at YouTube.
Note
Depending on the model, the blue lift handle on your system board might look slightly different from the illustration below.
Figure 1.

System board installation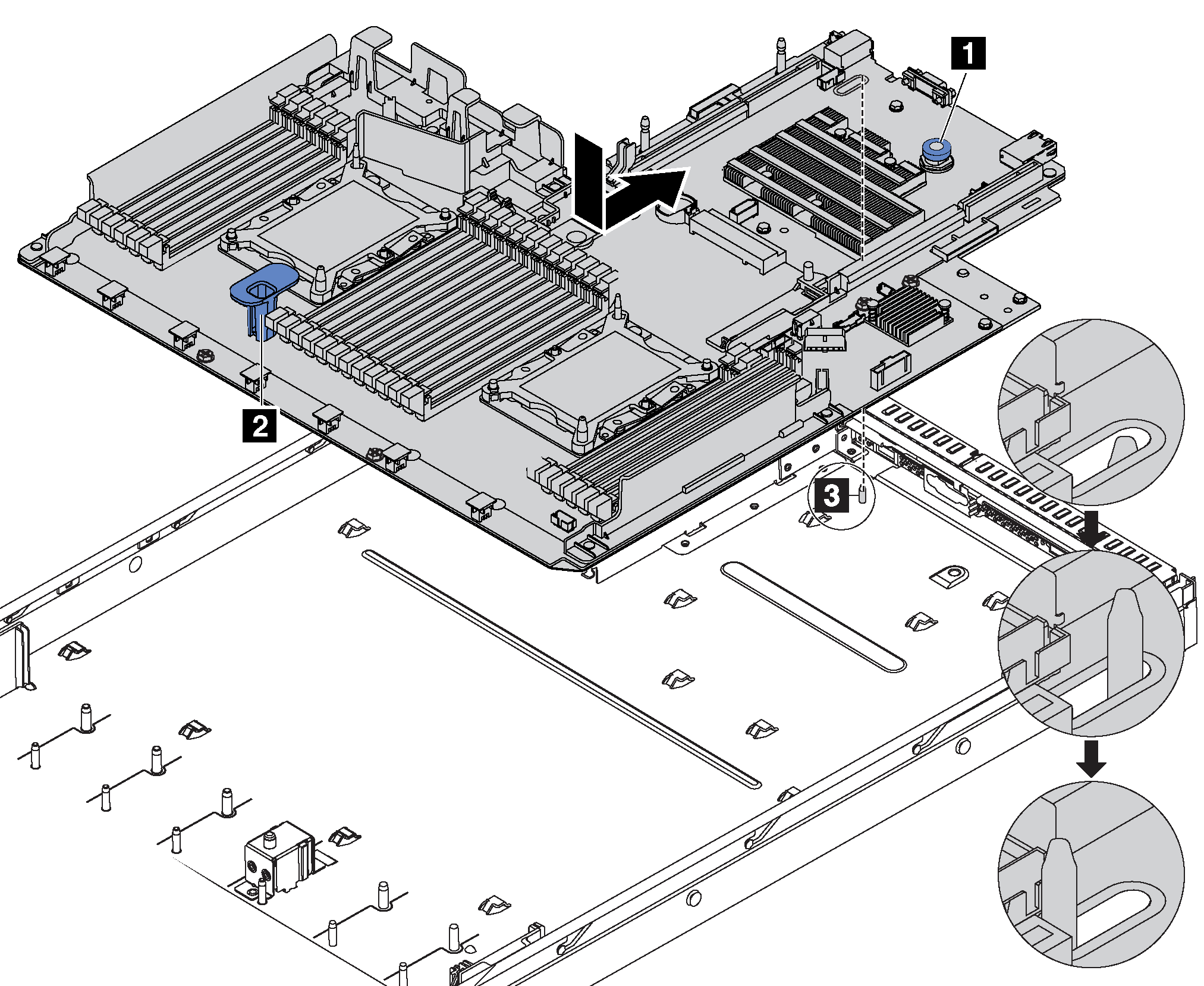 Hold the release pin 1 and the lift handle 2 at the same time to lower the system board into the chassis.

Slide the system board to the rear of the server until the system board snaps into position.

Ensure that:

The new system board is engaged by the mounting stud 3 on the chassis.

The rear connectors on the new system board are inserted into the corresponding holes in the rear panel.

The release pin 1 secures the system board in place.
After installing the system board: