Redundant power supply
Use the section to understand the cable routing for the redundant power supply.
Note
Ensure that all cables are routed through the correct cable clips.

When installing front fan 2, the cabling highlighted by the red circle may interfere with the installation. If this happens, push the cabling downwards and neatly tuck them under front fan 2.
Figure 1.

Cable routing for the redundant power supply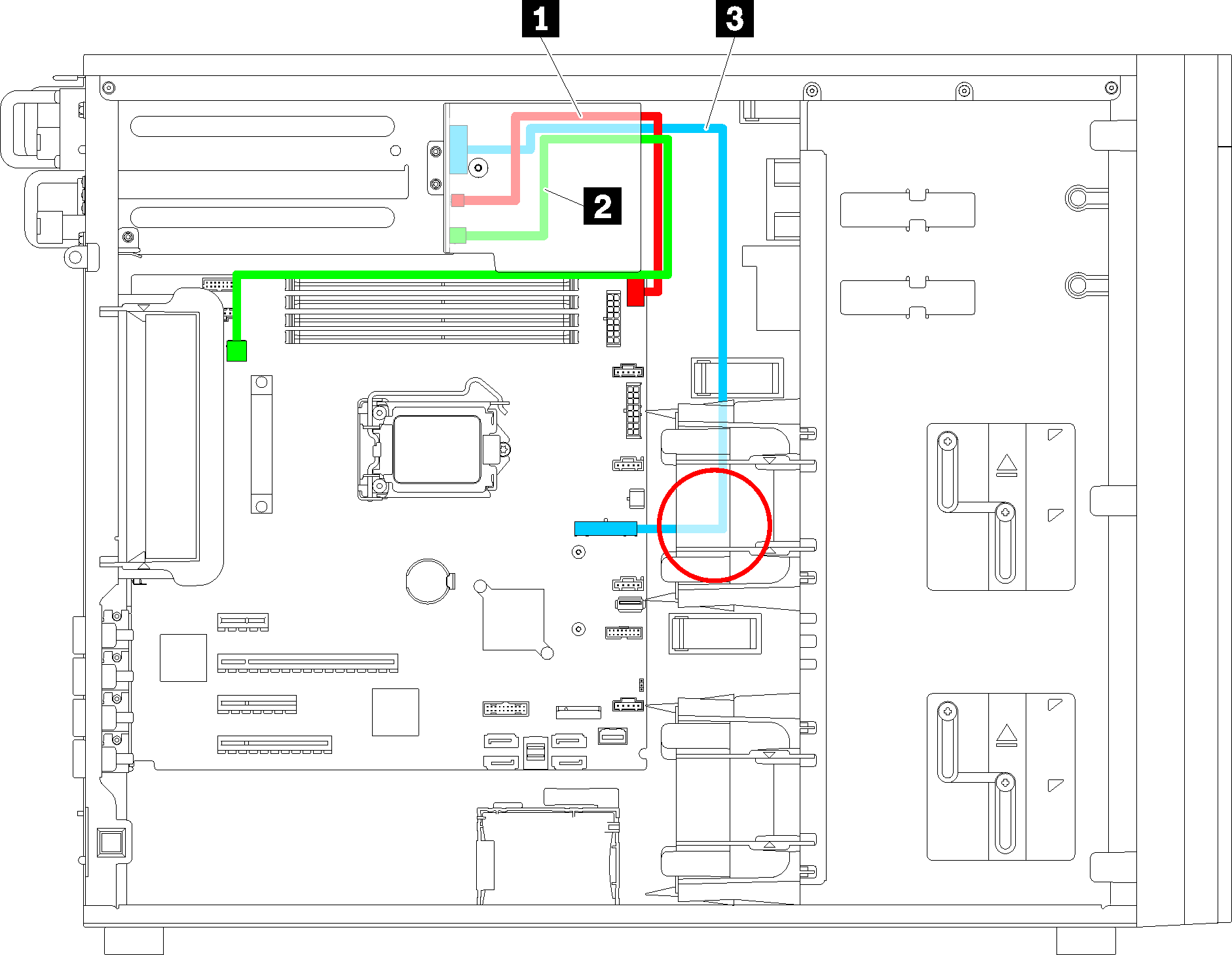 | Cable | From | To |
| --- | --- | --- |
| 1 Signal cable | Signal connector on the power interface board | Signal connector on the system board |
| 2 CPU power cable | CPU power connector on the power interface board | CPU power connector on the system board |
| 3 Power cable | System power connector on the power interface board | System power connector on the system board |