Install Rear Door Heat eXcahnger for 48U Rack
See this topic to learn how to install ThinkSystem Rear Door Heat eXchanger for 48U Rack.
About this task
S036
| | |
| --- | --- |
| | |
| 18 - 32 kg (39 - 70 lb) | 32 - 55 kg (70 - 121 lb) |
CAUTION
Use safe practices when lifting.
S010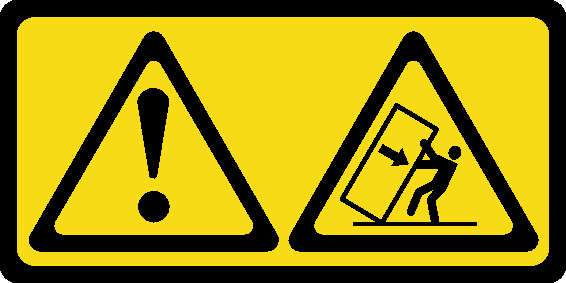 CAUTION
Do not place any object weighing more than 82 kg (180 lb) on top of rack-mounted devices.
S019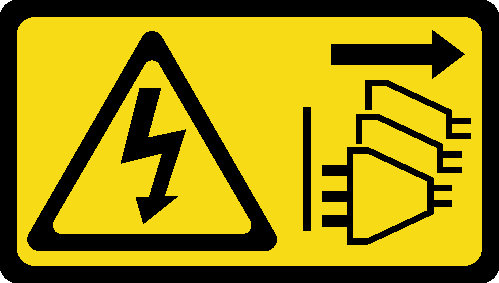 CAUTION
The power-control button on the device does not turn off the electrical current supplied to the device. The device also might have more than one connection to dc power. To remove all electrical current from the device, ensure that all connections to dc power are disconnected at the dc power input terminals.
R007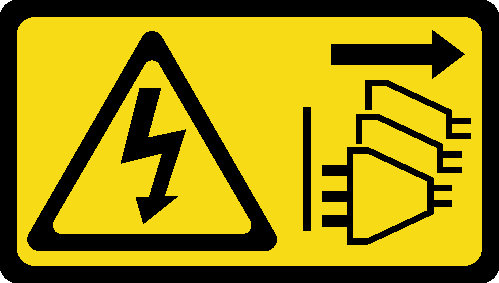 DANGER
danger
Connect power cords from devices in the rack cabinet to electrical outlets that are near the rack cabinet and are easily accessible.
Each rack cabinet might have more than one power cord. Be sure to disconnect all power cords in the rack cabinet before you service any device in the rack cabinet.
Install an emergency-power-off switch if more than one power device (power distribution unit or uninterruptible power supply) is installed in the same rack cabinet.
Connect all devices that are installed in a rack cabinet to power devices that are installed in the same rack cabinet. Do not connect a power cord from a device that is installed in one rack cabinet to a power device that is installed in a different rack cabinet.
R004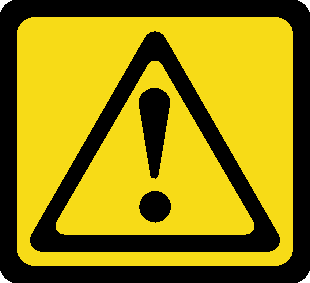 CAUTION
See the instructions in the rack documentation before you install devices, remove devices, or relocate the rack.
S038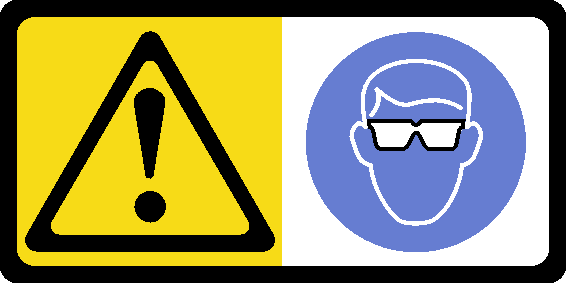 CAUTION
Eye protection should be worn for this procedure.
Remove the cover of the box that contains the heat exchanger.

Figure 1.

Removing the cover of the box

Top



Bottom

Lift both sides of the heat exchanger with two trained technicians by handles, and remove the heat exchanger from the box.

Figure 2.

Removing the heat exchanger

While the two technicians keep lifting the heat exchanger, have another person remove the top and bottom packing materials

Figure 3.

Removing the packing materials

Remove the hose retaining material and peel the hoses away.

Figure 4.

Removing the retaining material

Split and remove the rest of the packing materials.

Figure 5.

Removing the packing materials

While the two technicians who are lifting the heat exchanger rotate it to vertical orientation, the other person hold on to the other handle and the door latch.

Figure 6.

Lifting the heat exchanger with three people

| | |
| --- | --- |
| 1 Handles that the first person hold on to | 3 Spots that the third person hold on to |
| 2 Handles that the second person hold on to |   |

Carry the heat exchanger with three people to the cabinet frame. Align the bottom corner with the bottom hinge pin on the rack cabinet; then, lower the heat exchanger to fit the pin in.

Figure 7.

Installing the heat exchanger to the rack cabinet

Hold the heat exchanger in place with two people. Insert the top hinge bracket pin to the heat exchanger; then, secure the bracket with three screws.

Figure 8.

Installing the top hinge bracket