Install the fan cage and the fans
See this topic to learn how to install the fan cage and the fans.
About this task
S002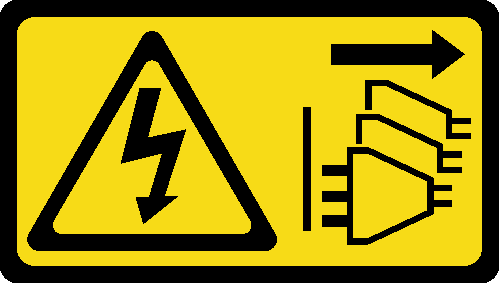 CAUTION
The power-control button on the device and the power switch on the power supply do not turn off the electrical current supplied to the device. The device also might have more than one power cord. To remove all electrical current from the device, ensure that all power cords are disconnected from the power source.
S017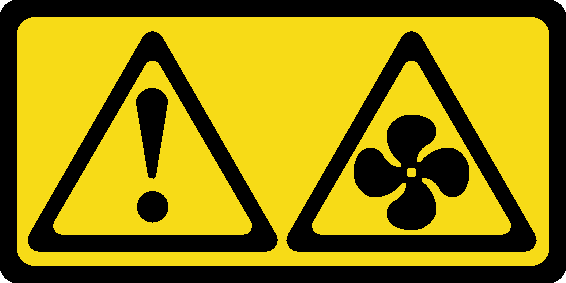 CAUTION
Hazardous moving fan blades nearby. Keep fingers and other body parts away.
Procedure
See the topic corresponding to the installation scenario.
Install a fan​
Align a fan over the fan slot in the fan cage, and insert the fan into the fan slot until it clicks into place. Repeat this procedure until all the fans are installed in the fan cage.
Figure 1.

Installing a fan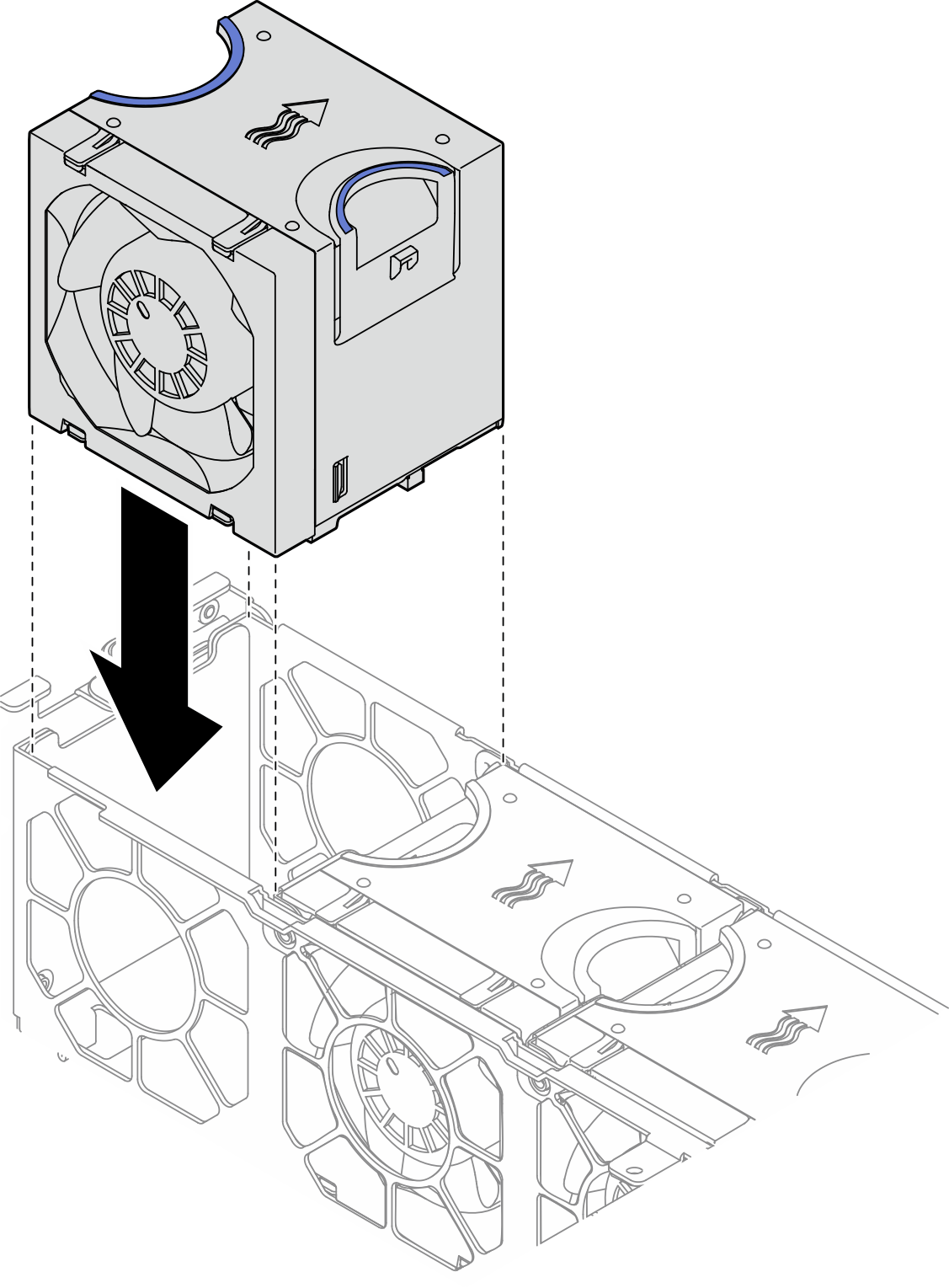 Install the fan cage​
Before installing the fan cage, make sure to remove all the fans.

Figure 2.

Removing a fan

Pinch and hold on the blue touch points on the top of the fan.
Lift the fan to remove it.

Align the fan cage to the guides on both sides of the chassis, and lower it into the chassis. Then, tighten the captive screws to secure the fan cage to the chassis.

Figure 3.

Installing the fan cage

Align a fan over the fan slot in the fan cage, and insert the fan into the fan slot until it clicks into place. Repeat this procedure until all the fans are installed in the fan cage.

Figure 4.

Installing a fan