KVM cable
Use this information for details about the KVM cable.
Use the KVM cable to connect external I/O devices to the compute node. The KVM cable connects through the KVM connector (see Compute node controls, connectors, and LEDs). The KVM cable has connectors for a display device (video), two USB 2.0 connectors for a USB keyboard and mouse, and a serial interface connector.
The following illustration identifies the connectors and components on the KVM cable.
Figure 1.

Connectors and components on the KVM cable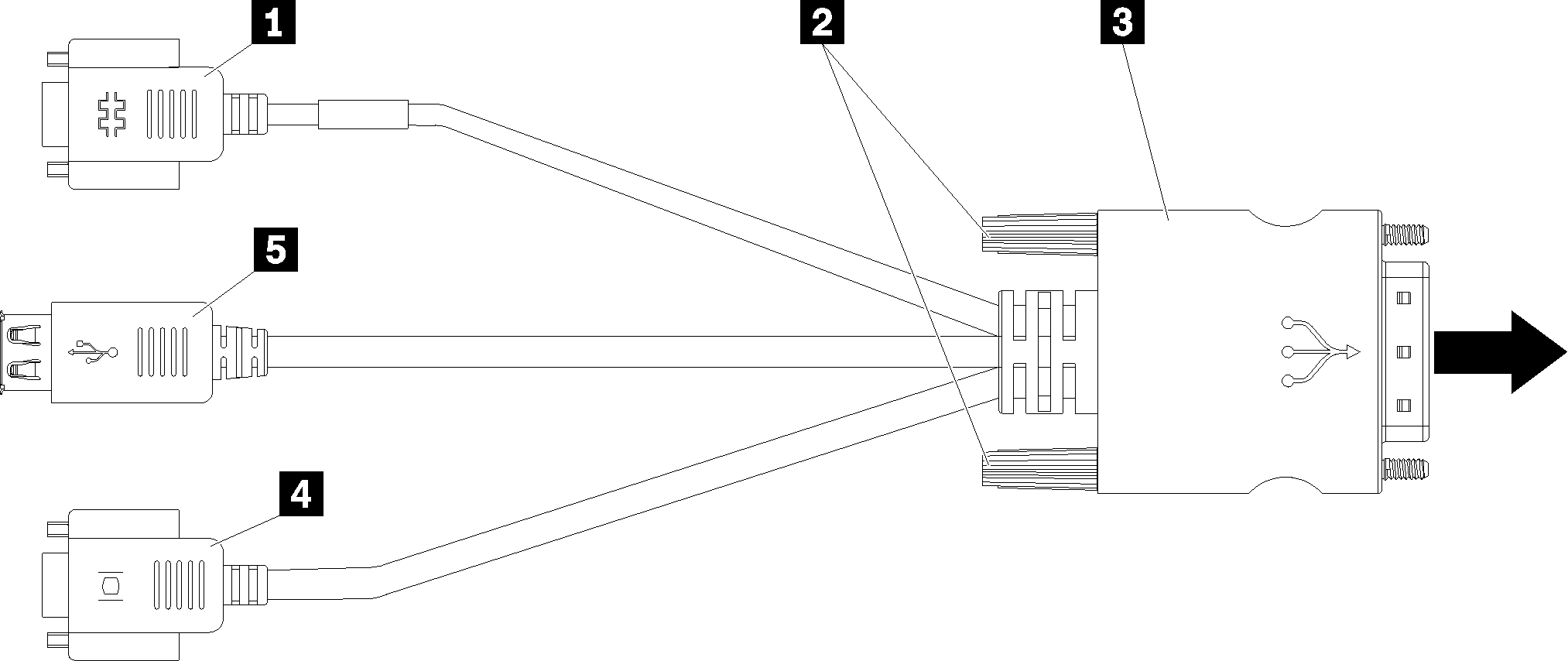 Table 1.

Connectors and components on the KVM cable

| | |
| --- | --- |
| 1 Serial connector | 4 Video connector (blue) |
| 2 Captive screws | 5 USB 2.0 ports (2) |
| 3 to KVM connector |   |