M.2 drives
This section provides cable routing information for the M.2 drives.
The location of the M.2 module 1 varies by the server hardware configurations.
Table 1.

M.2 module location

Figure 1.

On standard air baffle

Figure 2.

On GPU air baffle

Figure 3.

On 8 x 2.5 middle drive cage

Figure 4.

On 4 x 3.5 middle drive cage
The following illustration shows the cable connection for M.2 module on the air baffle. It is the same for the M.2 module on other locations.
Figure 5.

Cable routing for M.2 drives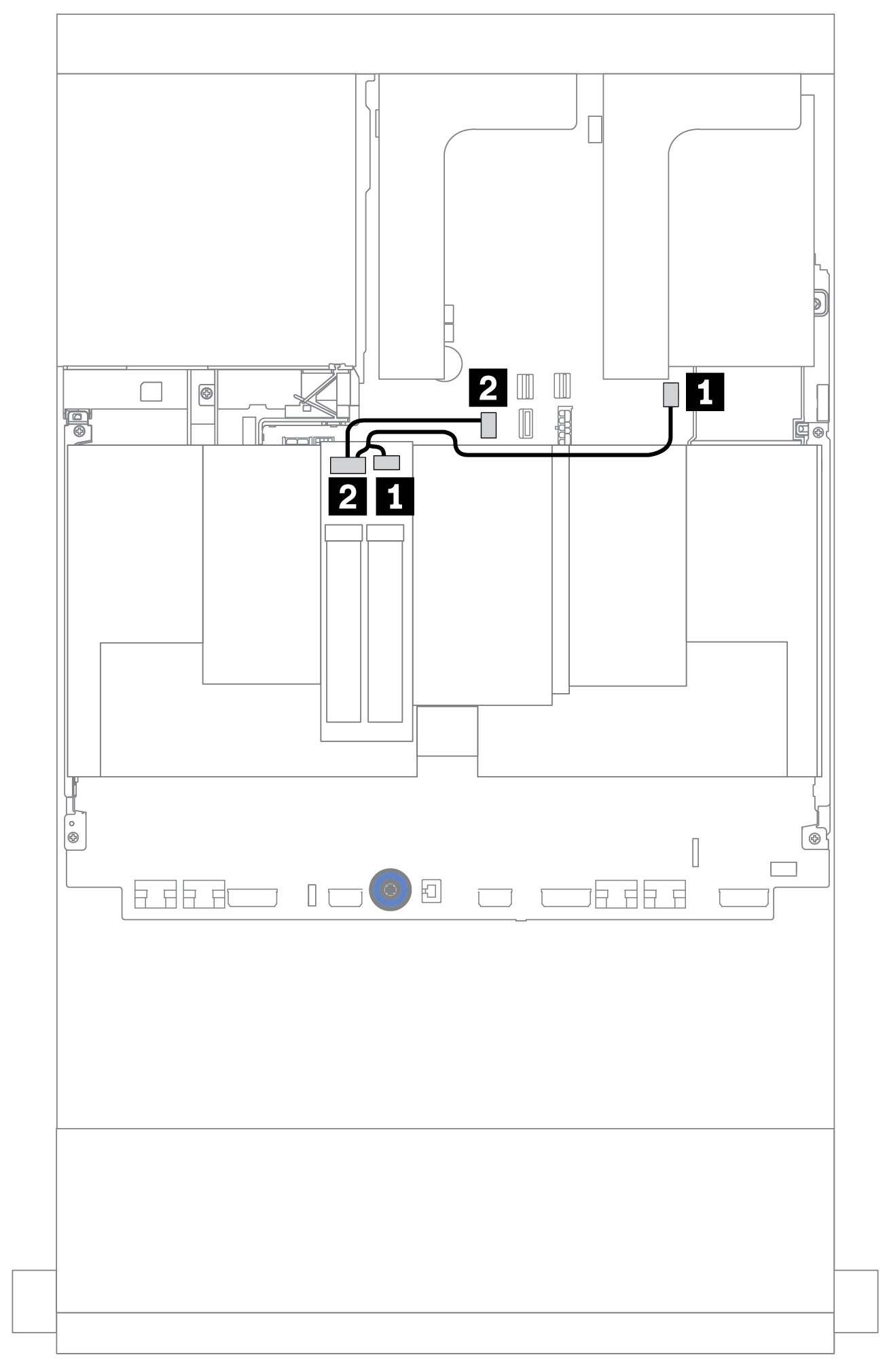 | From | To |
| --- | --- |
| 1 M.2 power cable | M.2 power connector on the system board |
| 2 M.2 signal cable | M.2 signal connector on the system board |