Server components
Use the information in this section to learn about each of the components associated with your server.
Identifying your server​
When you contact Lenovo for help, the machine type, model, and serial number information help support technicians to identify your server and provide faster service.
Figure 1 shows the location of the label containing the machine type, model, and serial number.
The model number, serial number, and a barcode of this server identification information are on the ID label on the front of the server, as shown in the following illustration. You can also add other system information labels to the front of the server in the customer label spaces (1 in the following illustration).
Note
If any customer labels are placed on the removable front cover, make sure that the cover is installed on the same server where the labels were originally added.
Figure 1.

Location of the ID label for the

ThinkSystem SR950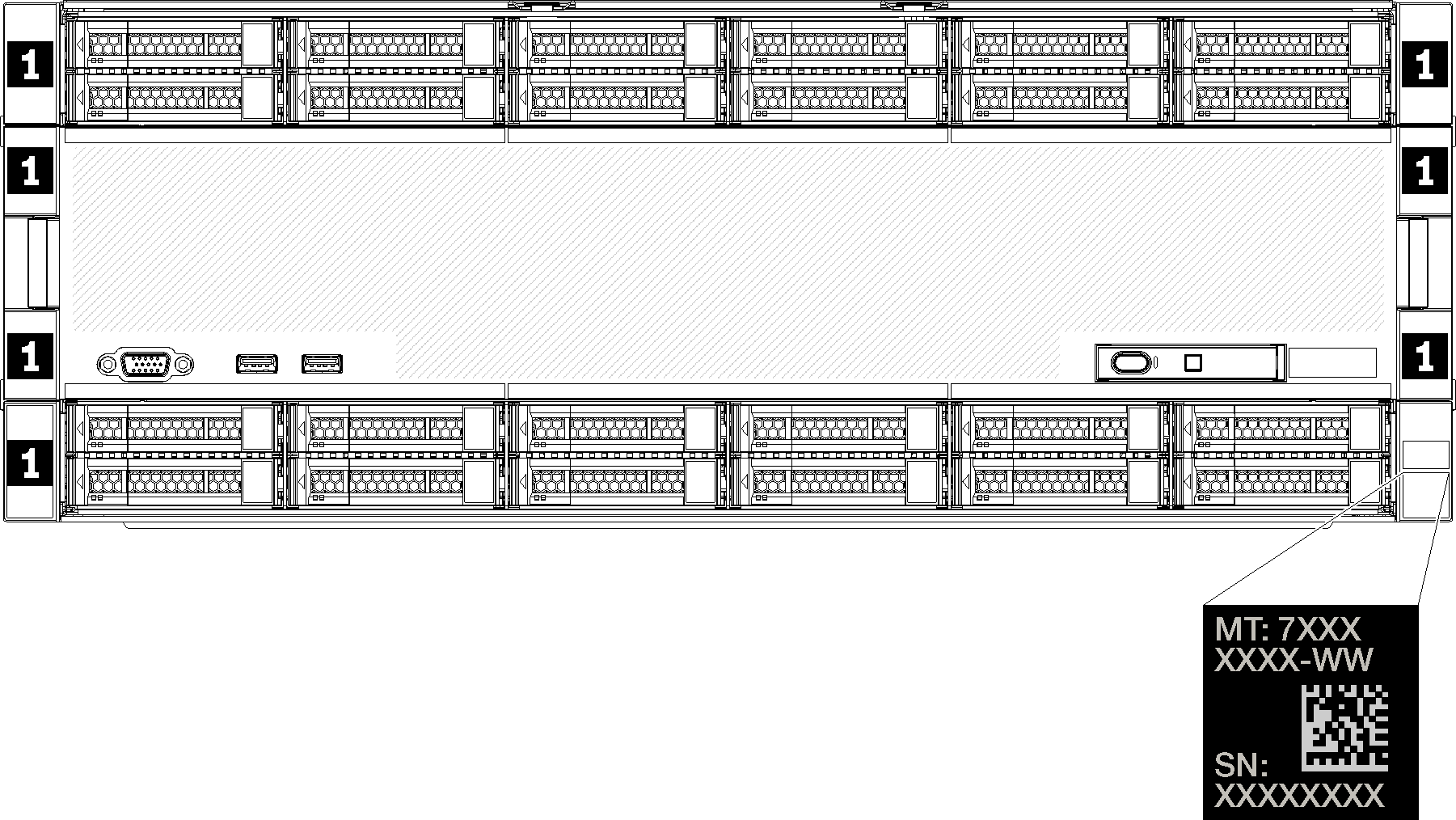 QR code​
In addition, the service label that is located at the top rear of the system board inside the server provides a quick response (QR) code for mobile access to service information (You must disconnect all server power cords before attempting to access the system board). You can scan the QR code with a mobile device using a QR code reader application and get quick access to the Service Information web page (https://support.lenovo.com/p/servers/sr950). The Service Information web page provides additional information for parts installation and replacement videos, and error codes for server support.
Figure 2.

Service label and QR code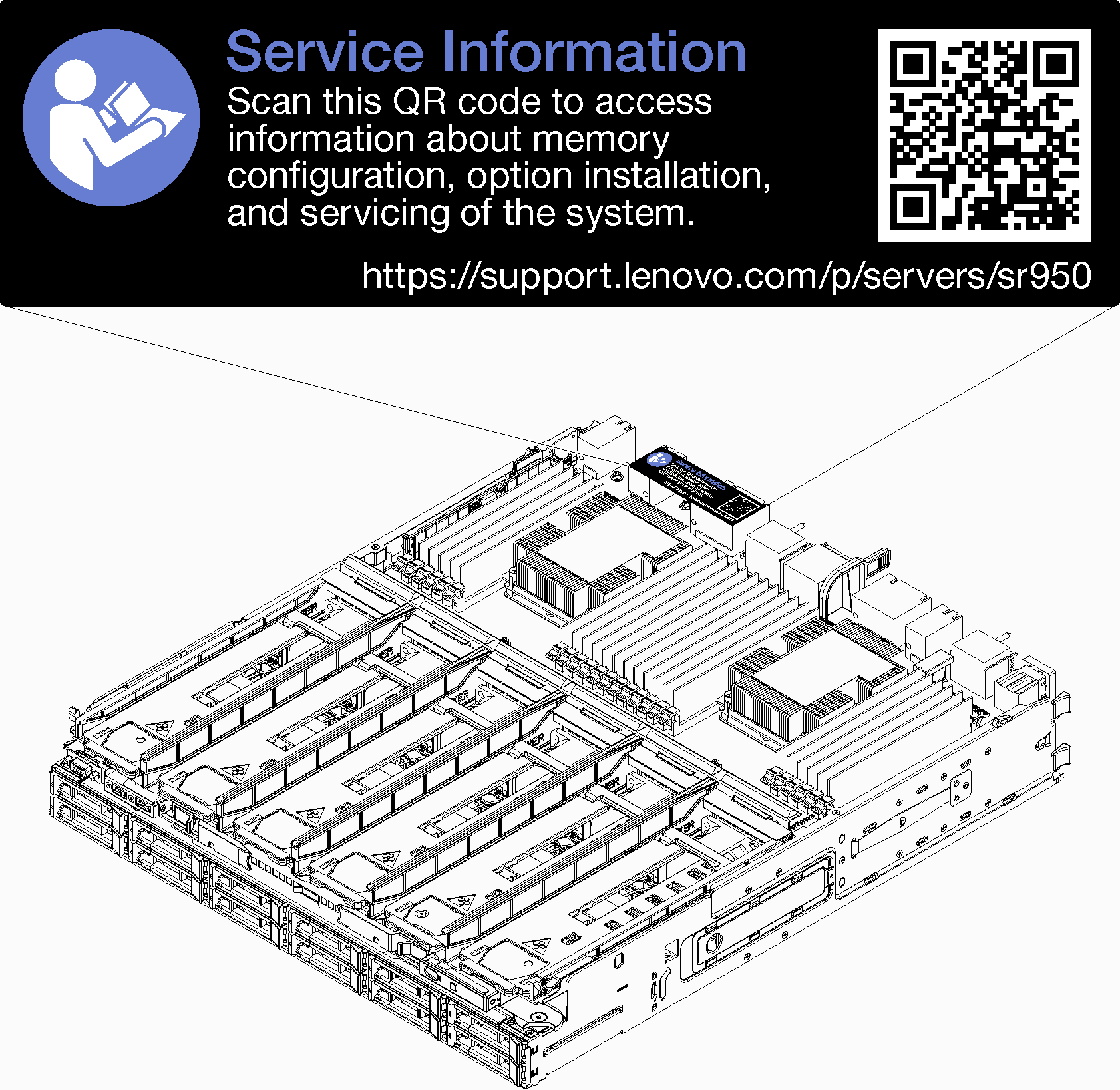 Network access label​
The xClarity Controller (XCC) network access label is on the front of the server and must be removed before operating the system. The label provides the default IPv4 host name and default IPv6 link local address of the XCC.
Figure 3.

Network access tag