Front I/O
Use the section to understand the cable routing for Front I/O.
Cable routing for Front I/O​
Note
The illustration shows the cabling scenario for server models with four 3.5-inch front drive bays. Location of each connector on the front of the server varies by models. For detailed location of front I/O components for different models, see Front view.
Figure 1.

Cable routing for Front I/O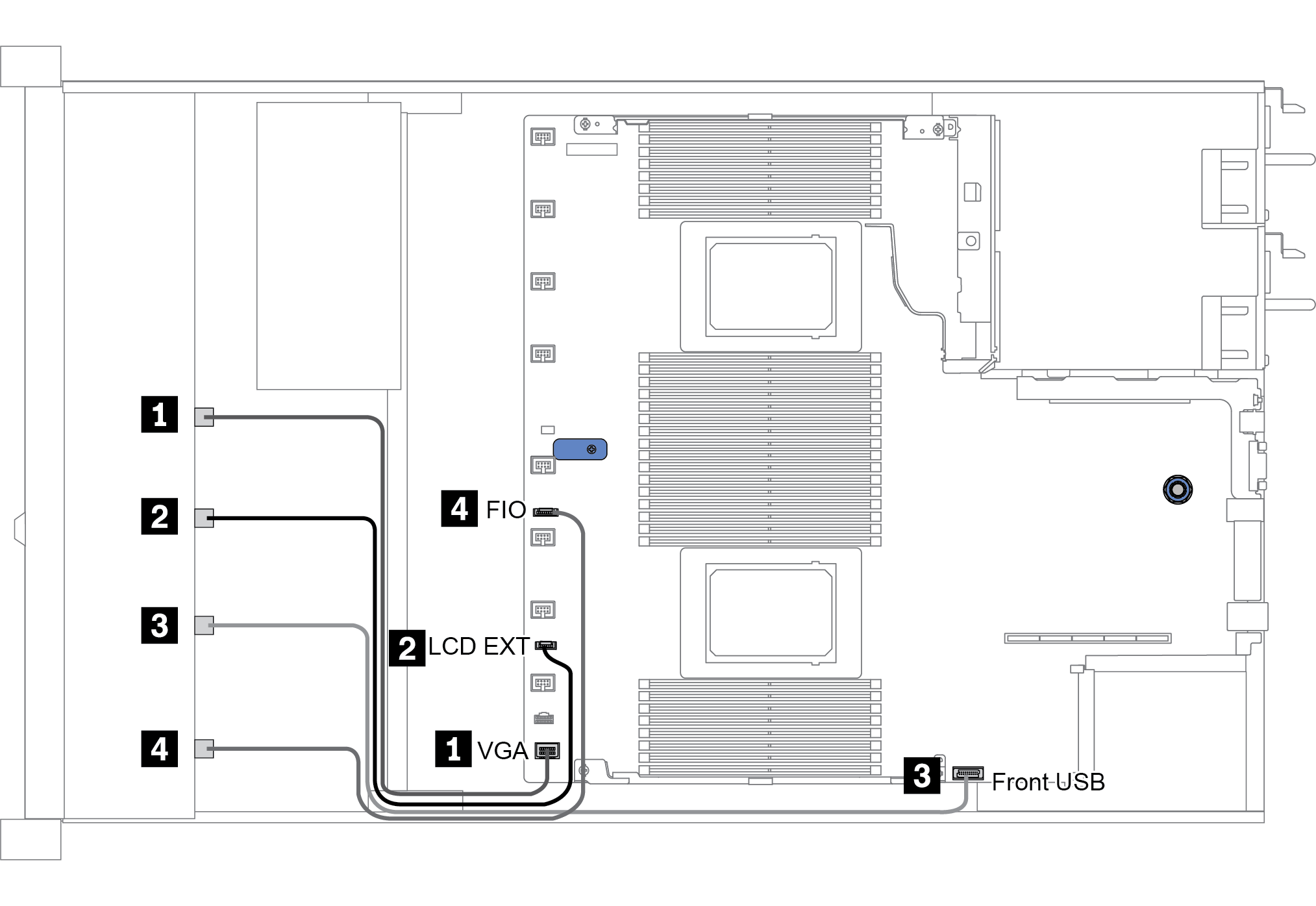 | From | To |
| --- | --- |
| 1 VGA cable | VGA connector on the system board |
| 2 LCD external diagnostics handset cable | LCD EXT connector on the system board |
| 3 USB cable | Front USB connector on the system board |
| 4 Front diagnostic panel cable | FIO connector on the system board |