Install the top cover
Follow instructions in this section to install the top cover.
About this task
Watch the procedure
A video of this procedure is available at YouTube.
Procedure
Install the top cover to your server.
Attention
Handle the top cover carefully. Dropping the top cover with the cover latch open might damage the cover latch.
Figure 1.

Top cover installation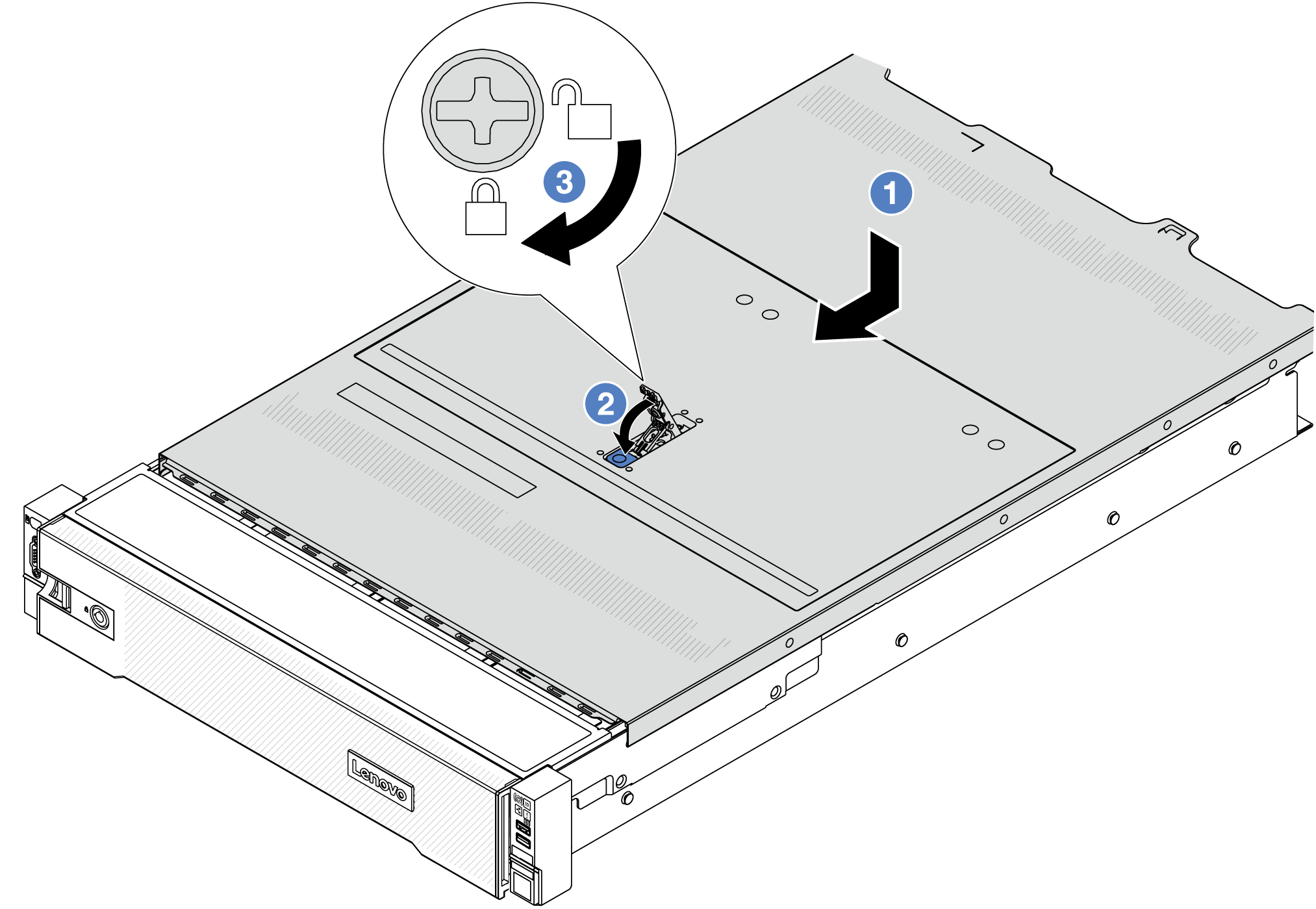 Ensure that the cover latch is in the open position. Lower the top cover onto the chassis until both sides of the top cover engage the guides on both sides of the chassis. Then, slide the top cover to the front of the chassis.

Note

Before you slide the top cover forward, ensure that all the tabs on the top cover engage the chassis correctly.

Rotate the cover latch until the top cover snaps into position. Ensure that the cover latch is completely closed.
Use a screwdriver to turn the cover lock to the locked position.