Angled Removal
Remove the system from the rails.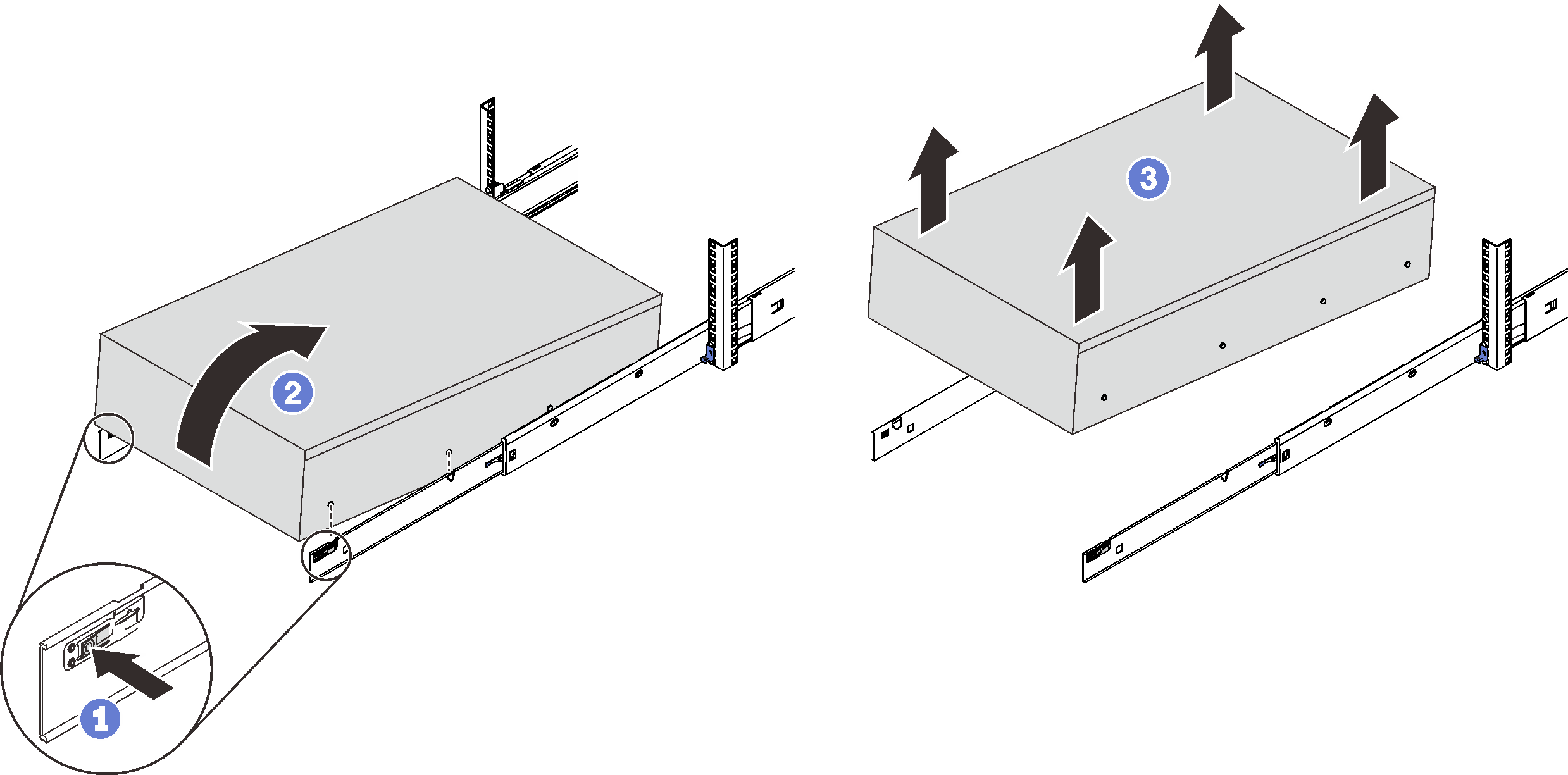 ① Press on the release tab to disengage the rails from the system.
② Slowly lift the front side of the system to detach the nailheads from the slots on the inner rails.
③ Lift the system to remove it from the rails completely.