Install the server to the rails
Follow this procedure to install the server to the rails.
S002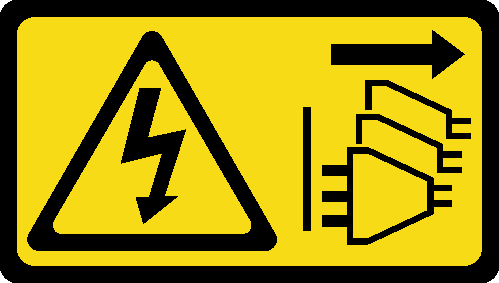 CAUTION
The power-control button on the device and the power switch on the power supply do not turn off the electrical current supplied to the device. The device also might have more than one power cord. To remove all electrical current from the device, ensure that all power cords are disconnected from the power source.
S014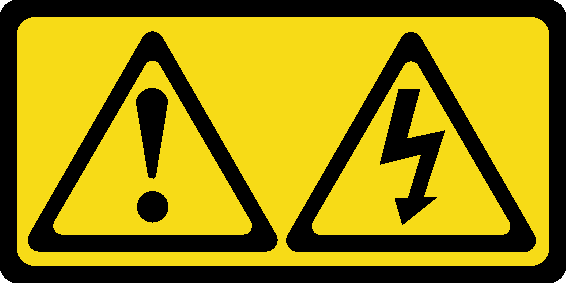 CAUTION
Hazardous voltage, current, and energy levels might be present. Only a qualified service technician is authorized to remove the covers where the label is attached.
S033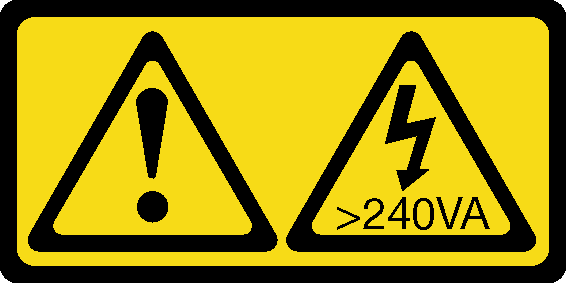 CAUTION
Hazardous energy present. Voltages with hazardous energy might cause heating when shorted with metal, which might result in spattered metal, burns, or both.
About this task
Watch the procedure
A video of this procedure is available at YouTube.
Procedure
Install the four brackets to the tray as illustrated.

Figure 1.

Installing the brackets to the tray

Install the four rubber safety pads to the tray as illustrated.

Figure 2.

Installing the rubber safety pads to the tray

Orient the server to have the server cover facing up and the front bezel facing the front of the rails; then, align the server with the brackets and the tab on the front of the tray, and gently place the server on the tray.

Figure 3.

Installing the server to the tray

1 Server cover
2 Server front bezel

Install the server into the rack cabinet.

Lift the rail latches on both sides.
Gently slide and push the tray into the rack cabinet.

Figure 4.

Installing the server into the rack cabinet

Secure the tray with two M6 x 16 screws to the front of the rack cabinet.

Figure 5.

Securing the tray with screws