SMTP/SNMP/PEF
Configured SMTP and SNMP traps allow user to monitor the chassis for selected events. SMTP/SNMP trap event types can be set in the PEF (Platform Event Filter) page.
Figure 1.

SMTP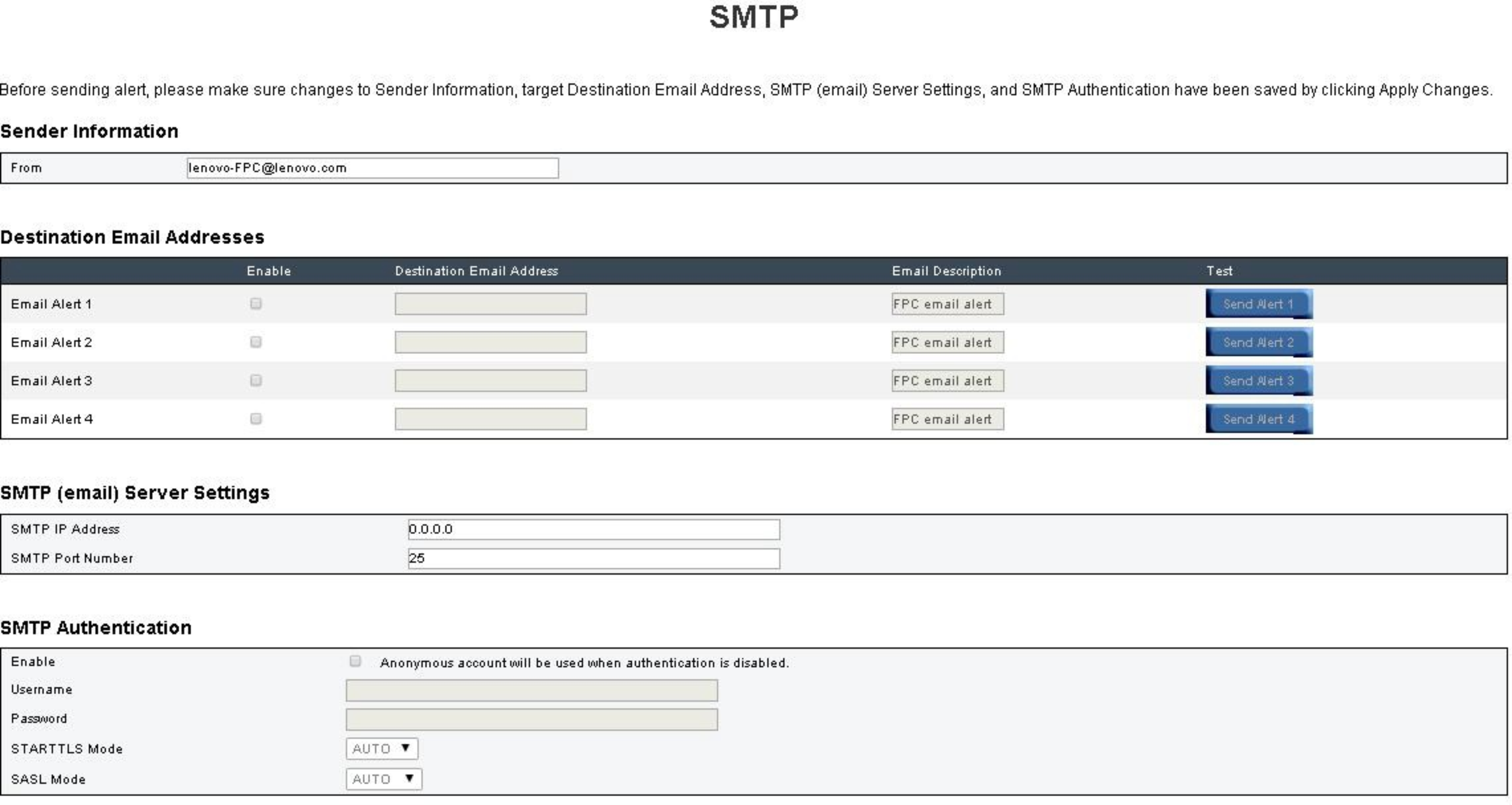 SMTP: You can enable, configure and test SMTP email alert at this page.

Click Send Alert # to test the email alert

Please check Global Alerting Enable in PEF page to enable email alerts

The following information provides the default values:

All email alert disabled

Email server address = 0.0.0.0

Authentication disabled

Note

Before sending alert, make sure changes to Sender Information, Destination Email Address, SMTP (email) Server Setting, and SMTP Authentication have been saved by clicking Apply

.

When FPC SEL is full, no new event entry can be added to SEL. SMTP event email will not be generated until the log is cleared.
Figure 2.

SNMP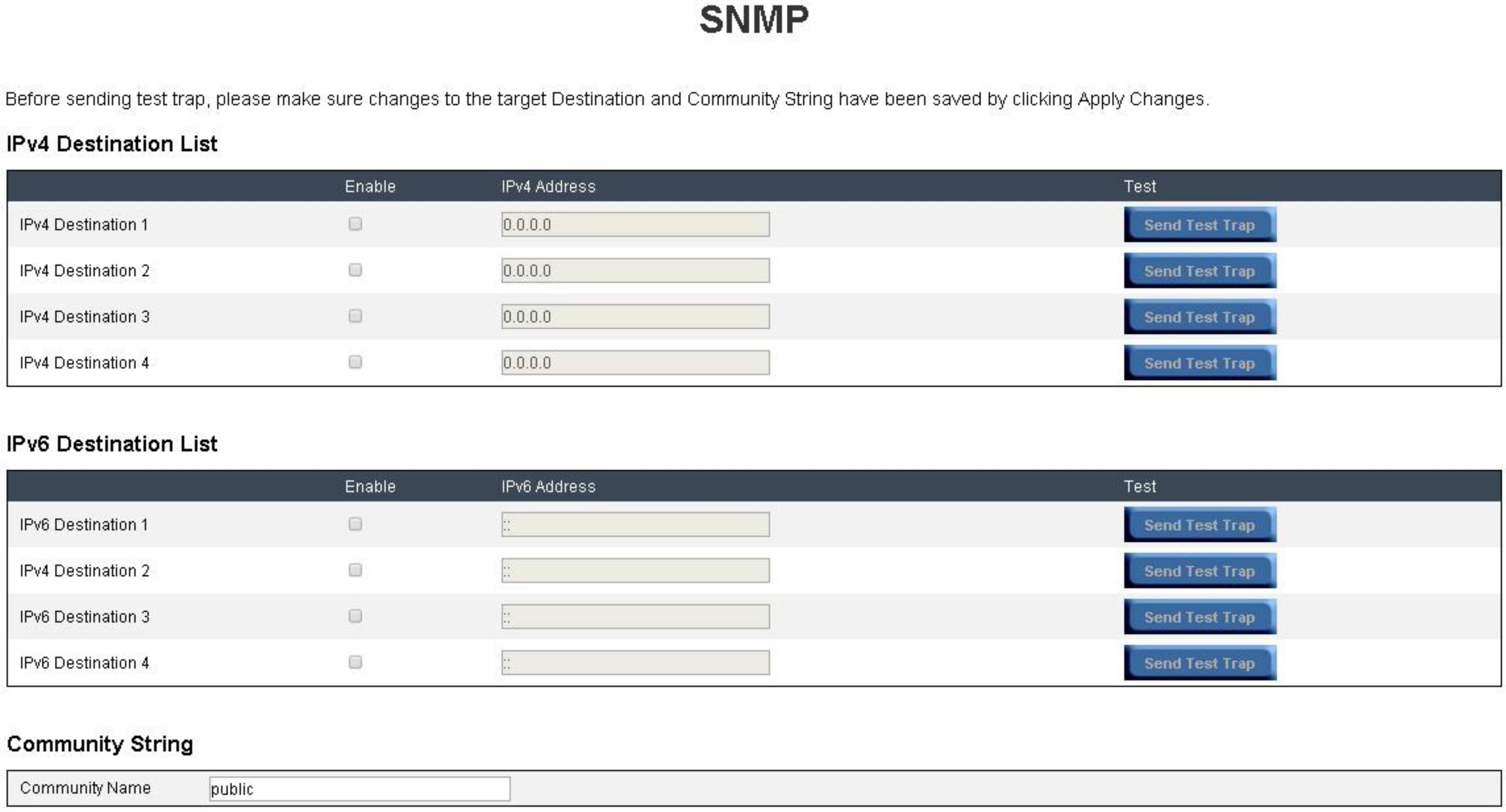 SNMP: You can enable, configure and test SNMP trap at this page.

Click Send Test Trap to test the event trap

Community Name displays/configures the SNMP community name using only alphabet and numerical values. The value must not be empty.

All the events would be sent to destination IP address when Global Alerting Enable in PEF page is checked.

For SNMP trap type, check the Generate PEF box for targeted type of events.

Note

Before sending test trap, make sure changes to the target Destination and Community String have been saved by clicking Apply.

When FPC SEL is full, some PEF alerts might be missing or be sent repeatedly.

The following information provides the default values:

All traps disabled

Community Name = public
Figure 3.

PEF

PEF: You can set SMTP/SNMP trap event types at this page.

The following information provides the default values:

None of the filter selected

Global Alerting unchecked
Give feedback