Install the front cover
Install the front cover by sliding the cover into position and pressing until it is fully seated.
Complete the following steps to install the front cover:
Figure 1.

Front cover installation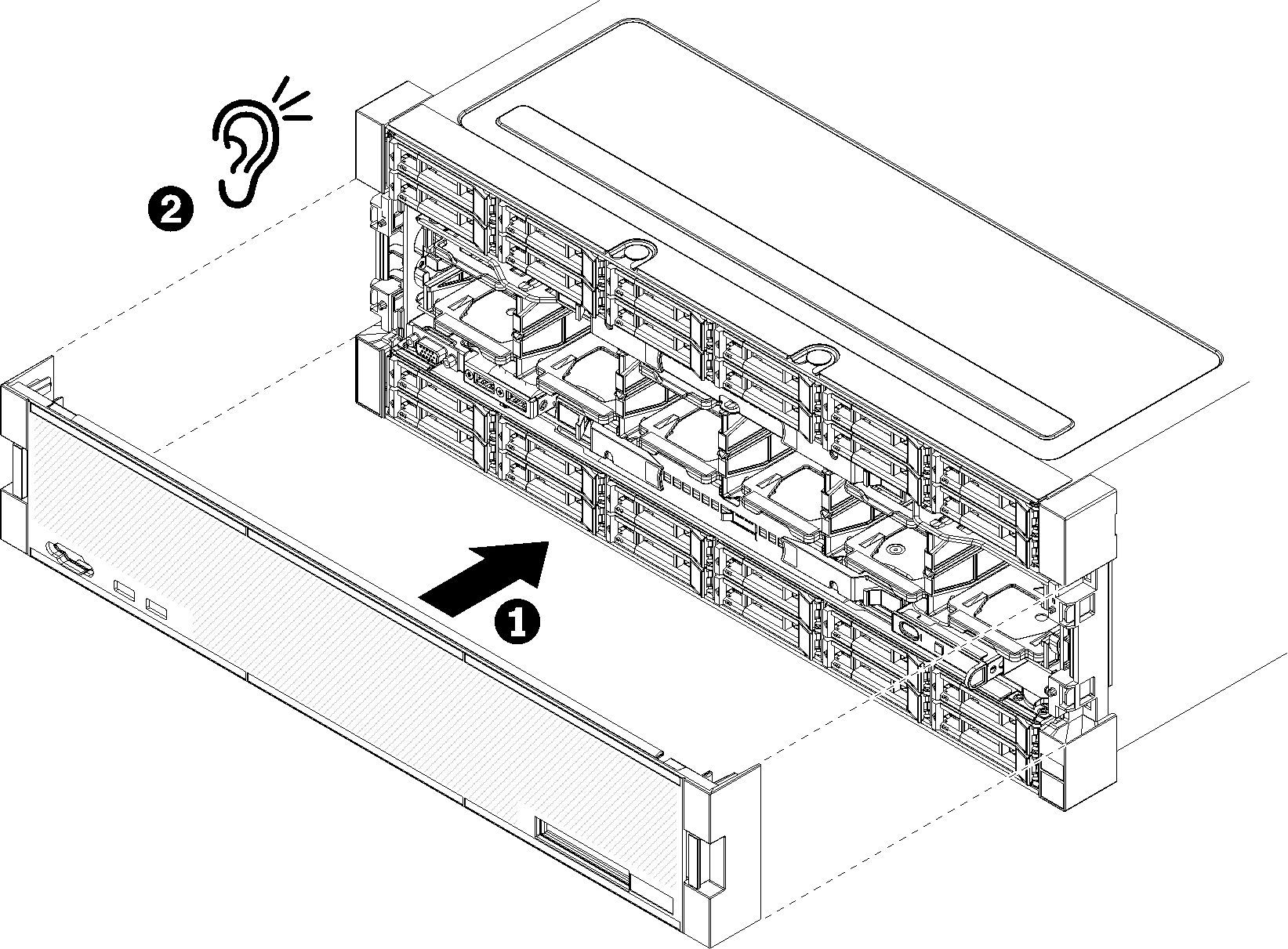 Position the cover on the front of the server.

Note

Make sure that the pull tab on the operator panel, used to access the LCD system information display panel, passes through the hole for the display panel on the front cover.

Press and slide the cover toward the rear of the server until the release clips engage.
Give feedback