Liquid assisted cooling module
Use this section to understand the cable routing of the liquid assisted cooling module (LACM).
Liquid assisted cooling module cable routing​
For the locations of the LACM connectors on the processor board, see System-board-assembly connectors for details.

The two pump cables and one cable for the leakage detection sensor module are integrated to the LACM, make sure that all three cables are connected.
Note
Before you start cable routing for the LACM, make sure that you have put on gloves.

For better cable arrangement, it is required to install the liquid detection sensor module to a designated holder, and make sure that the module is secured in holder clips. Use the illustration below or Install the Lenovo Neptune(TM) liquid assisted cooling module for details.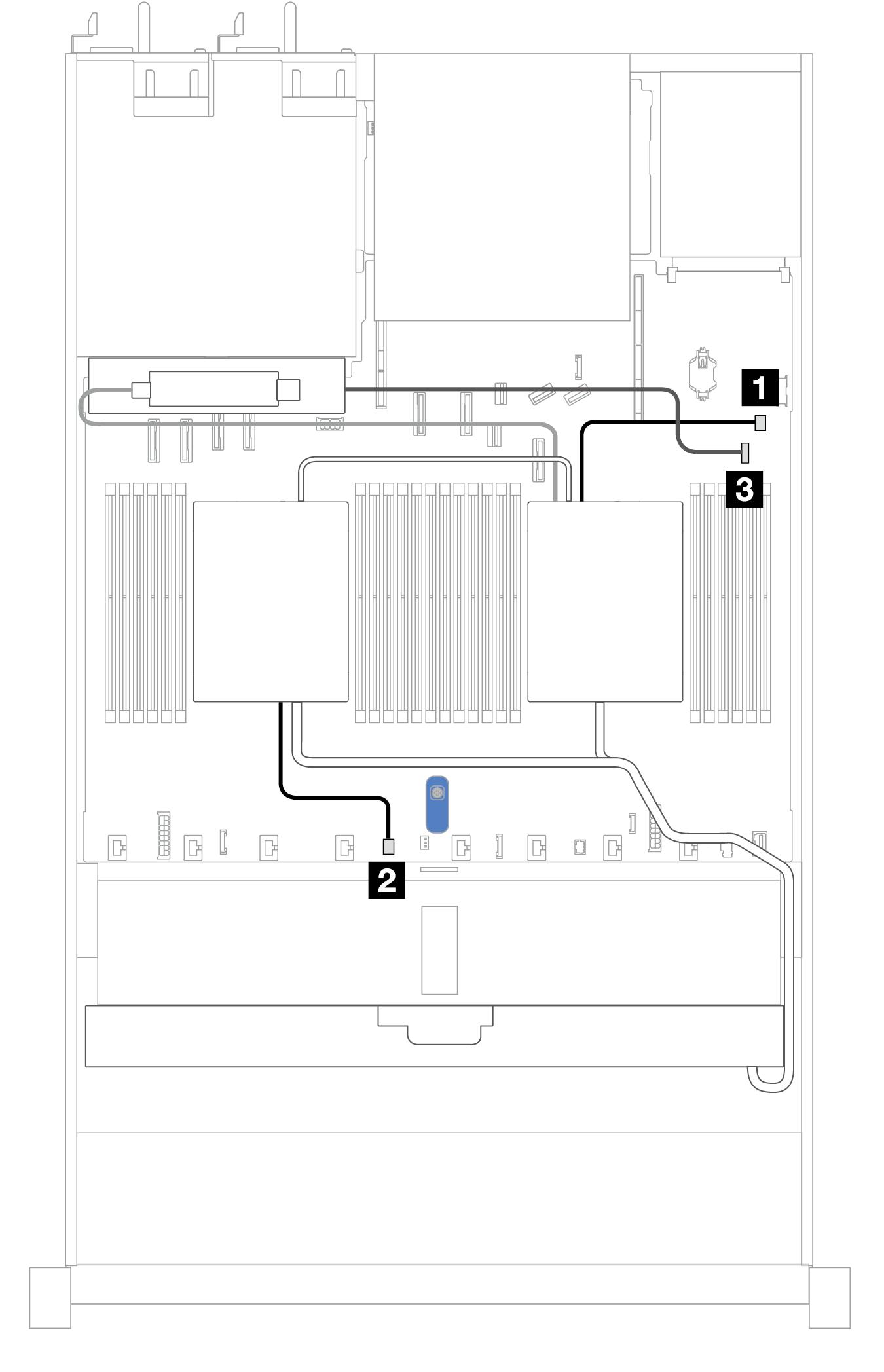 | Cable | From | To |
| --- | --- | --- |
| 1 Pump 1 | Pump 1 cable of the LACM | Pump 1 connector on the processor board |
| 2 Pump 2 | Pump 2 cable of the LACM | Pump 2 connector on the processor board |
| 3 Leak detection | Leak detection cable of the LACM | Leak detection connector on the processor board |
With the LACM installed, your server supports below drive combinations:
Give feedback