Drive cage cable routing (onboard RAID controller)
Use this section to understand the drive cage cable routing if you are using the onboard RAID controller to manage the drives.
Note
If you order a SATA signal cable option, use these instructions to understand how to install the cable.
If a RAID adapter is installed, see RAID adapter cable routing for the correct cable routing to the drive cage backplane.
Figure 1.

Drive cage cable routing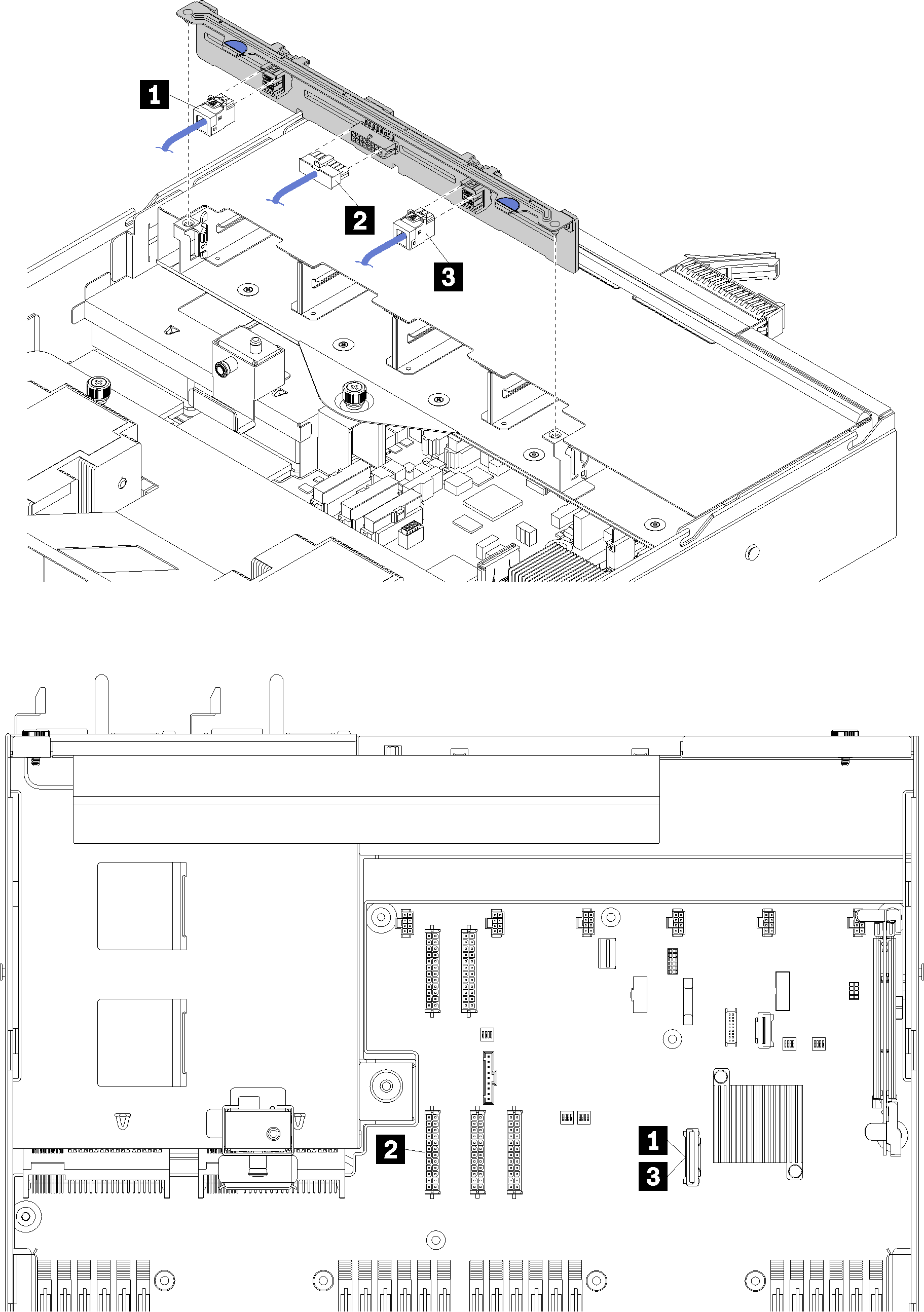 | Cable | From | To |
| --- | --- | --- |
| 1, 3 SATA signal cable | SATA connector on the system board. | SAS 0 and SAS 1 connectors on the backplane. |
| 2 Power cable | Backplane power connector 5 on the system board. | Power connector on the backplane. |