Remove the fan board
Use this information to remove the fan board.
Before removing the fan board:
Remove the top cover. See Remove the top cover.

If your server comes with an air baffle, remove it first. See Remove the air baffle.

Remove system fans. See Remove a system fan.

Disconnect the fan board power cable.

Disconnect any cables that might impede your access to the fan board. Before cable disconnection, record where the cables are connected to the system board.
To remove the fan board, complete the following steps:
Watch the procedure. A video of the installation and removal process is available at YouTube.
Figure 1.

Fan board removal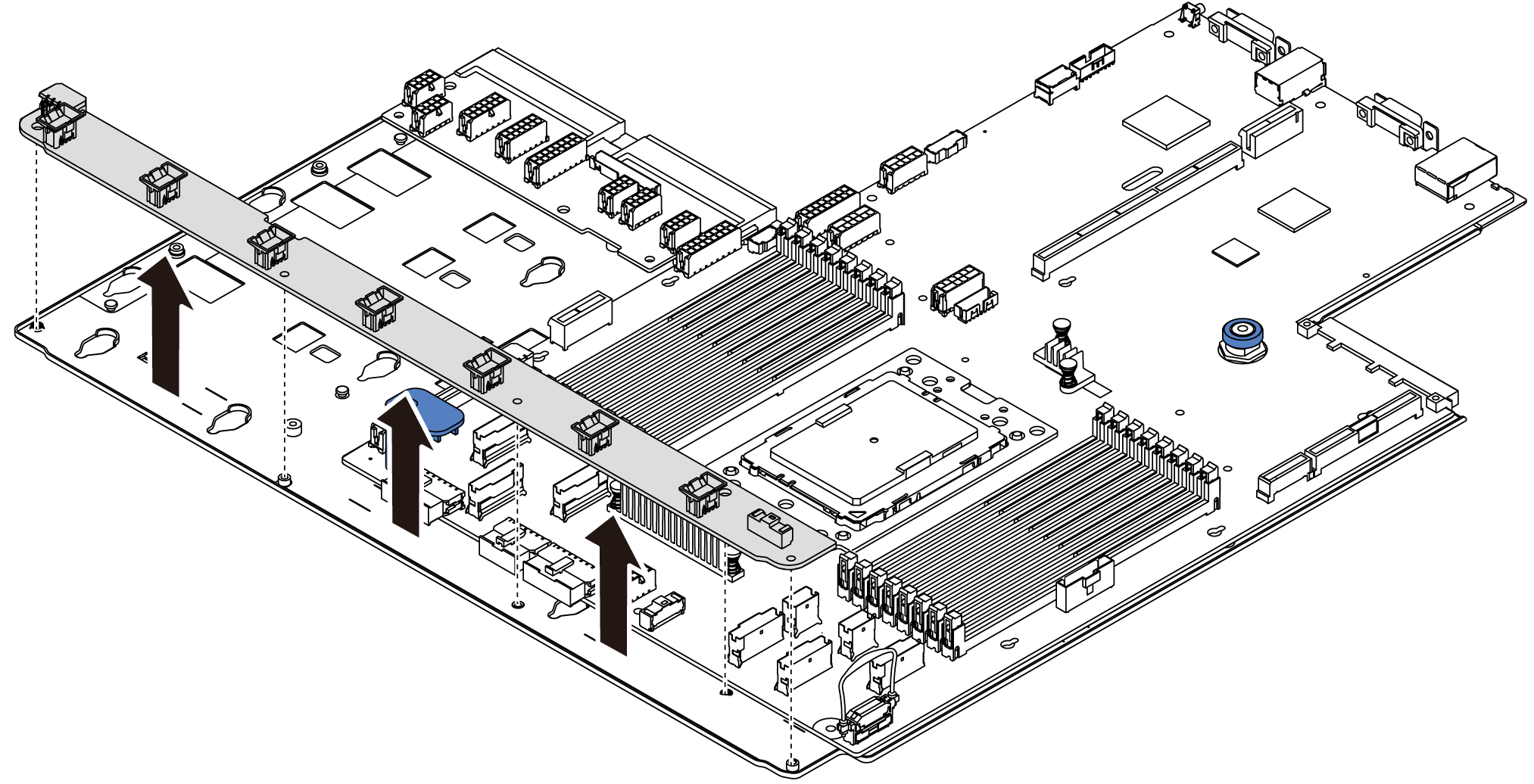 Remove the five screws from the fan board.

Gently hold and lift the fan board from the system board tray.
If you are instructed to return the old fan board, follow all packaging instructions and use any packaging materials that are provided.