Cable routing for backplane power
Use the section to understand the power cable routing for both front and rear drive backplanes.
The backplanes your server supports require power connection. This section singles out the power connection from signal connection for better understanding.

For the locations of backplane power connectors on the processor board, see Processor-board connectors for cable routing for details.

For more information about backplanes supported and their connectors, see Drive backplane connectors.
Figure 1.

Backplane power cable connection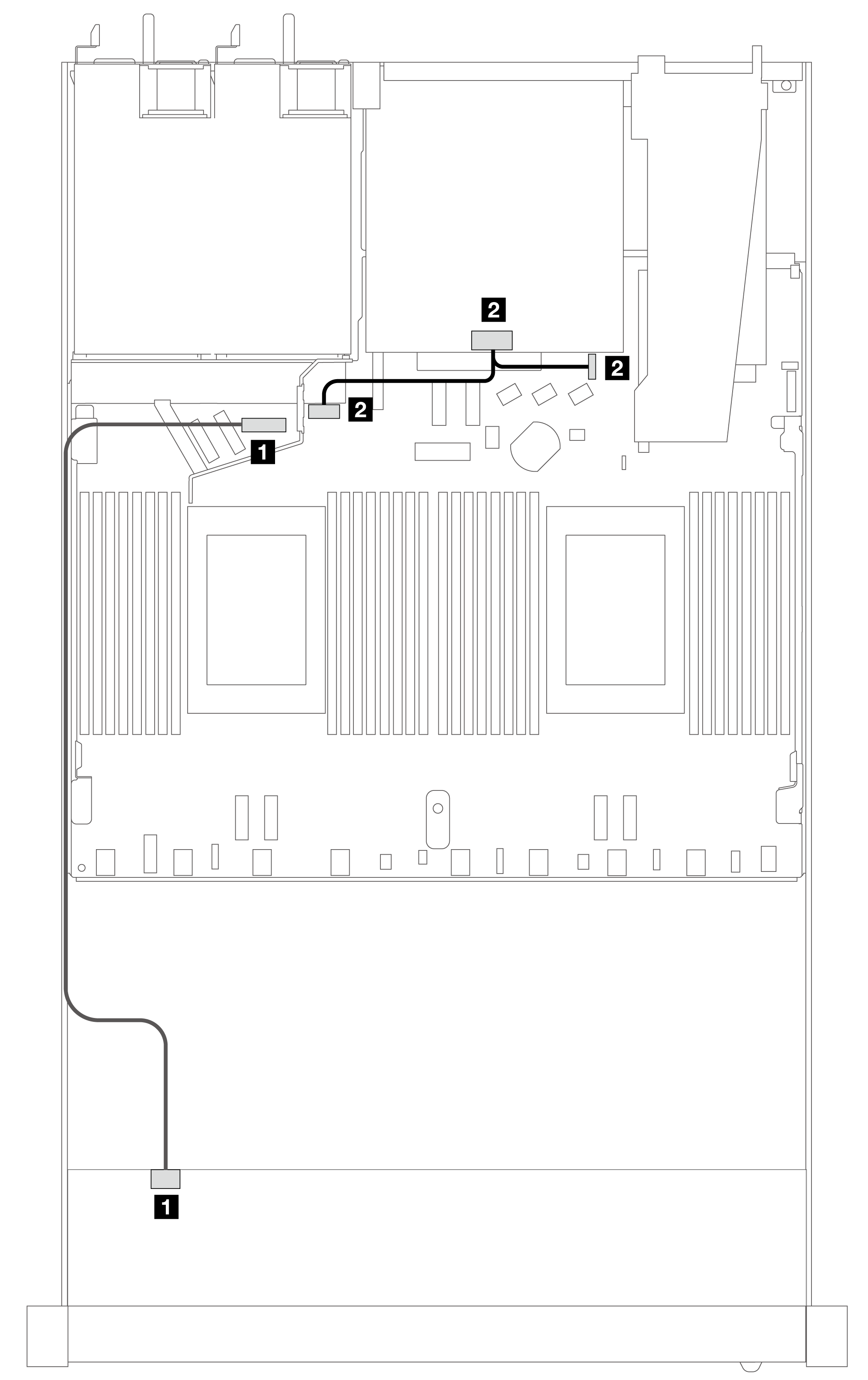 From
To
1 Power connector on the front drive backplane
1 Front backplane power connector
2 Power connector on the rear drive backplane

2 Left: rear hard drive power connector

2 Right: rear hard drive sideband connector
Give feedback