Remove an M.2 drive
The M.2 drive is in the I/O tray that is accessed from the rear of the server. After removing the I/O tray and the M.2 backplane, slide open the drive retainer and rotate the M.2 drive from the backplane.
S002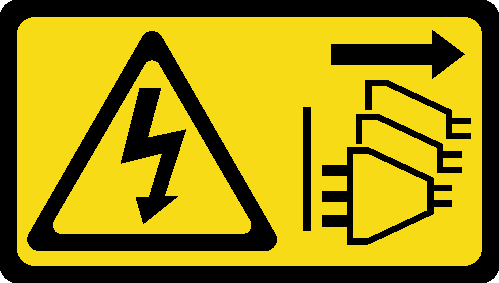 CAUTION
The power-control button on the device and the power switch on the power supply do not turn off the electrical current supplied to the device. The device also might have more than one power cord. To remove all electrical current from the device, ensure that all power cords are disconnected from the power source.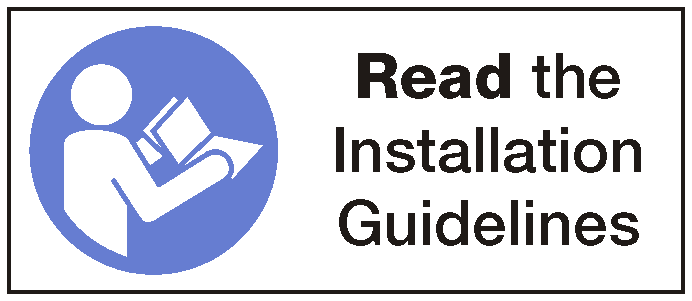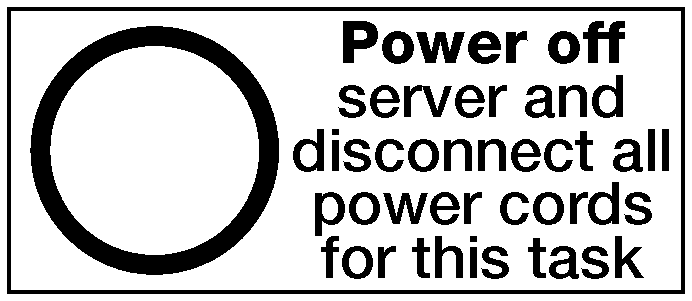 Complete the following steps to remove an M.2 drive.
Figure 1.

M.2 drive removal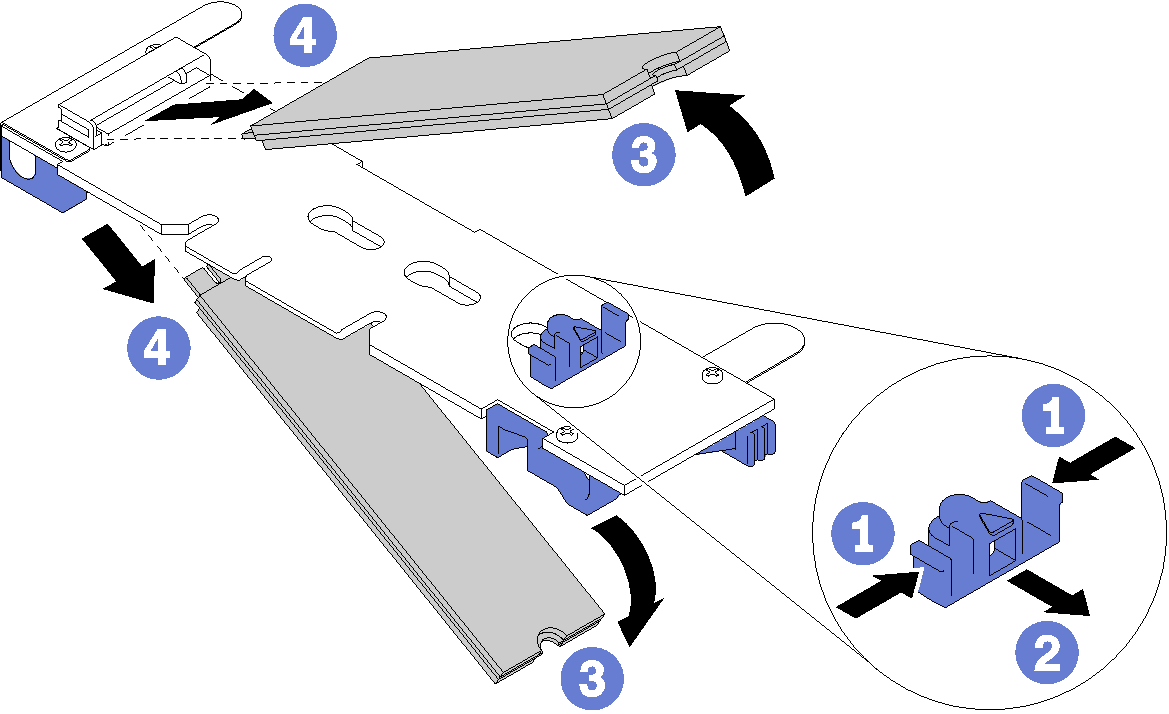 Press both sides of the drive retainer and slide it away from the connector to release the M.2 drive. If your backplane has two M.2 drives, both will release when you slide the retainer.

Rotate the M.2 drive up from the backplane and pull it away from the connector.